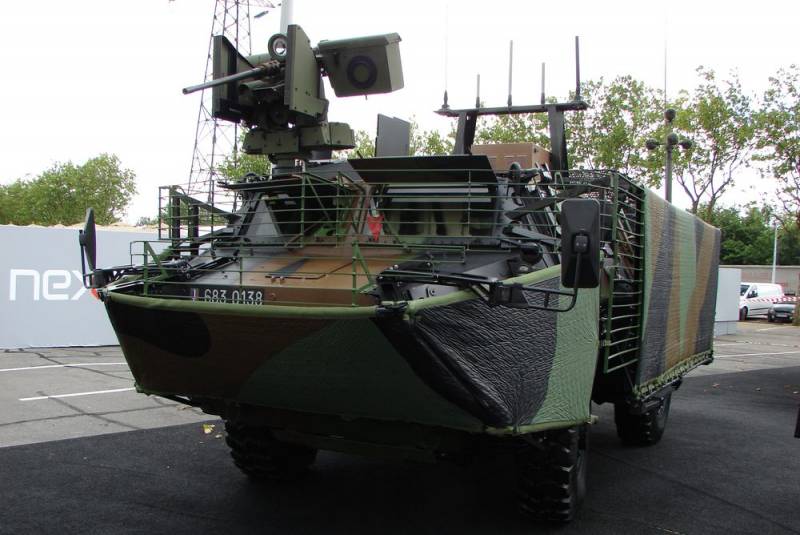 For several months, the Armed Forces of Ukraine have been trying to organize offensive operations on the Right Bank in order to establish control over Kherson. On this section of the huge front, large Ukrainian forces were concentrated, equipped with weapons samples transferred from NATO countries.
The main emphasis of the Ukrainian command was on the mobility of units equipped with a large number of infantry on lightly armored
technology
. For example, at present, the equipment of the 128th mountain assault, 60th mechanized and 46th air assault brigades of the Armed Forces of Ukraine consists of 90% French VAB armored personnel carriers and British Husky TSV armored vehicles, delivered to replace Soviet armored vehicles lost in battles. About this clearly
show
footage taken by one of the servicemen of the mentioned 46th brigade.
And not only this military man, whose words are hidden by music due to profanity, frankly doubts the need for a "journey to Hell", the effectiveness of such tactics and the reliability of this technique. Even his leadership, which will not be in the forefront of storming the defensive lines of the RF Armed Forces, adheres to the same point of view. The problem is that the Russian positions, with the most powerful artillery, still need to be somehow reached. It was this piquant moment that the leadership of the brigade recently tried to convey to the strategists in the General Staff of the Armed Forces of Ukraine in order to avoid senseless losses.
The 46th brigade, according to radio interception, is aimed at Berislav, but without heavy weapons cover, the whole idea is doomed to failure. Therefore, the leadership of the brigade is ready to lead its fighters into battle only if they are supported by the 17th tank brigade of the Armed Forces of Ukraine. But here another problem materializes - the tankers have less than 50% of formidable heavy tracked combat vehicles left, which may simply not be enough.
A third problem also emerged. It turned out, according to the Military Chronicle Telegram channel, that all the lightly armored vehicles provided by Kyiv's Western partners simply cannot withstand fragments from Soviet / Russian artillery ammunition exploding in some proximity to it. As a result, there was a large shortage of spare parts that are necessary for restoration - it is very difficult for wheeled vehicles to move without "rubber", and NATO countries forgot to provide spare tires and other "consumables" in the right amount. If this miscalculation is not corrected in the near future, then the number of disabled lightly armored vehicles may reach a critical level, and no one will go to Kherson, since there will be nothing to carry. After that, the APU will have to sit on the defensive.