The commission, which is investigating the accident of the Soyuz-FG launch vehicle (LV) with the Soyuz MS-10 manned spacecraft, continues its work. And in the coming days, she will announce the final conclusion about the reasons for what happened, sources from the Ministry of Defense and Roskosmos report.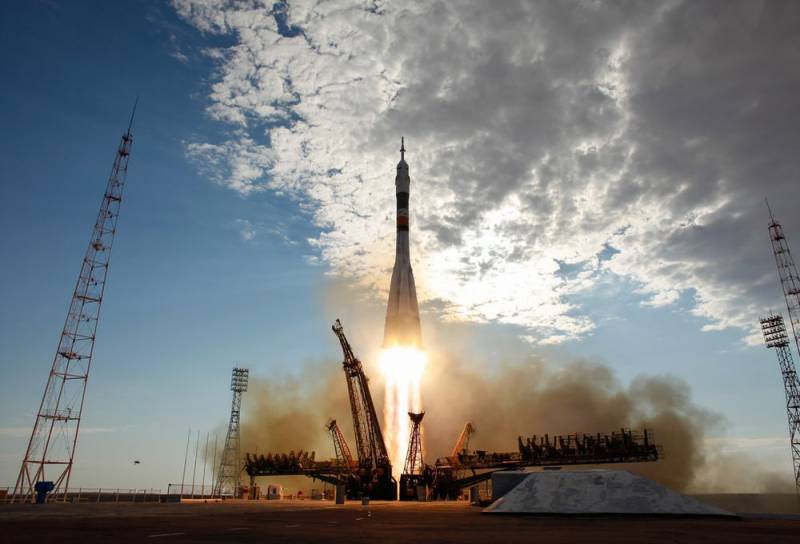 Recently
сообщалось
that the cause of the incident could be sabotage, in the form of deliberate damage to the pirozamka. However, another version appeared. Experts investigating the accident tend to conclude that a mechanical malfunction could lead to an emergency with Soyuz. It will become possible when docking the side blocks to the second stage of the launch vehicle in the assembly and testing workshop at the Baikonur Cosmodrome.
Simply put, damage could be caused when the side block was lifted using a crane. It turns out that the designers are not to blame for what happened and the manufacturer is not guilty either, since there is no marriage. But the human factor is present. Therefore, the question of whether this was done intentionally or is the result of primitive sloppiness remains open. But everything will be described in detail in the commission's report. In any case, they promise so. It's not long to wait.
It must be recalled that the accident occurred on October 11, 2018. The wreckage of the LV after the incident was delivered to the Progress Samara Rocket and Space Center (RCC). The crew of the manned vehicle, which was heading to the ISS (astronaut Alexei Ovchinin and astronaut Nick Hague), managed to escape using an emergency capsule. They made an emergency landing near the city of Zhezkazgan (Kazakhstan).
This has not happened for more than 30 years. In 1986, at the launch of the Soyuz-U launch vehicle, a similar emergency occurred.