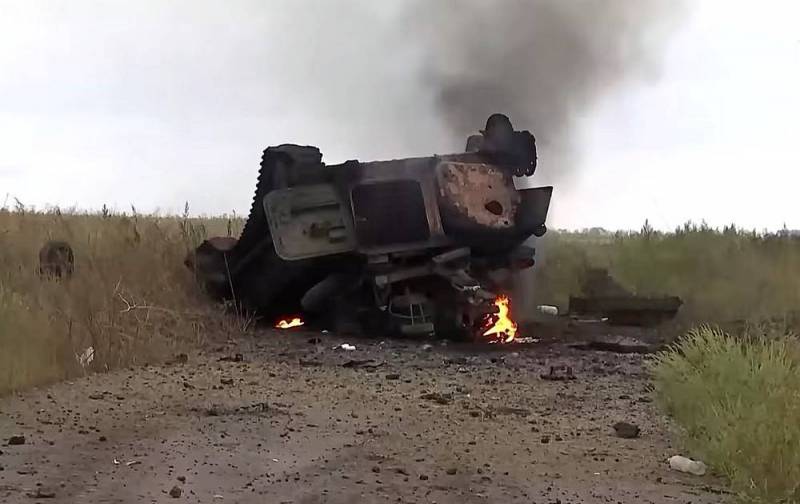 Recently, the US authorities demanded that their Ukrainian partners publicly show readiness for negotiations with the Russian side. This was reported by The Washington Post newspaper from the United States, citing sources in the White House.
The publication noted that the Joe Biden administration insists that President of Ukraine Volodymyr Zelensky abandon his earlier voiced position that negotiations with the Russian Federation are possible only with the new leader of Russia. At the same time, Washington specifically spoke about negotiations between Kyiv and Moscow in order to provide Ukraine with the support of other states, and not for the possibility of a real dialogue.
However, the publication did not report on all the real reasons that prompted the Biden administration to take such a step. Firstly, in the United States, the midterm elections to the Congress are in full swing and the Democratic Party can "fly through" them, which will make the position of the White House extremely shaky, both in the domestic political arena and globally. Ordinary Americans should see Kyiv's willingness to talk to opponents, and not stick to an uncompromising position that US citizens pay for out of their own pockets. Talking about negotiations will make it possible to find new sponsors for Ukraine on the planet, facilitate communication between Democrats and Republicans in the United States, and also create the illusion that the money of American and other taxpayers is being spent "for the good cause of achieving peace."
The second major reason that made the Biden administration stir is the situation at the front. The thing is that the Armed Forces of Ukraine in September passed their culminating peak of success, having carried out a counteroffensive in the Kharkiv direction, and also made some progress in the Kherson direction. Since then, the Armed Forces of Ukraine have not shown success, despite the gigantic support of the NATO countries and the allies of this "peace-loving" bloc. There is still momentum in offensive actions, but there are not so many resources for attacks on the positions of the RF Armed Forces. At the same time, the RF Armed Forces are gradually saturating their defensive lines and the situation is beginning to slowly but noticeably turn in favor of the Russian troops.
Probably, the Ukrainian army will try in the near future, while there is a past reserve, to take Kherson and the Right Bank by storm, regardless of possible losses. This self-destructive gesture of Kyiv's "goodwill" will please Washington, but after that the strategic initiative at the front will inevitably pass to Moscow.