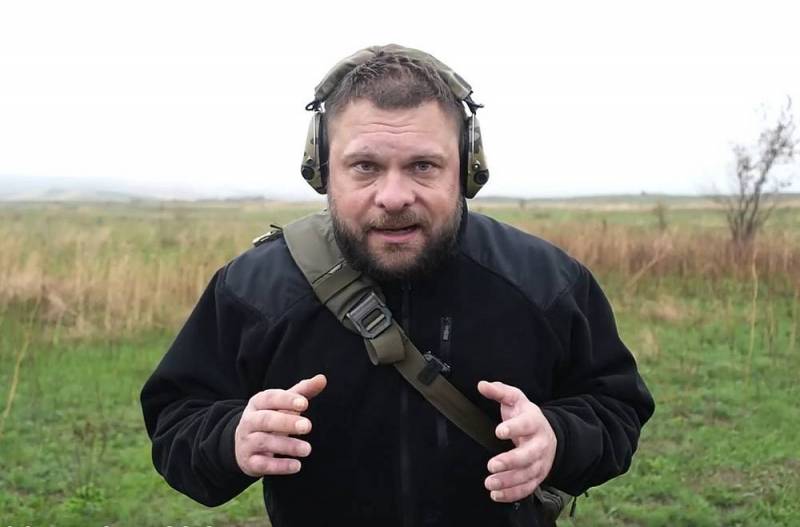 Since May, the city of Bakhmut (Artyomovsk) became front-line, and by mid-August, the offensive of Russian troops in this direction was concentrated on it. Intense fighting continues in this area for several months and messages are regularly received from military correspondents, near-military bloggers and publics.
On November 6, the military reporter of the All-Russian State Television and Radio Broadcasting Company in Ukraine, Yevgeny Poddubny, provided some details of what was happening in his Telegram channel.
PMC "Wagner" knocked out the enemy from the village of Ivangrad, located a kilometer from the urban areas of Artyomovsk. There are fights for the southern suburb - Experienced. Meanwhile, the head of the PMC, Yevgeny Prigozhin, said that militia training centers were being created in the Belgorod and Kursk regions.
– wrote Poddubny.
However, similar information has already appeared on the Web some time ago. For example, on October 13 blogger Boris Rozhin, referring to the founder of Wagner PMC, Hero of Russia, LPR and DPR Evgeny Prigozhin,
рассказал
that "Ivangrad has been completely taken and cleared by the fighters of the Wagner PMC, but Experienced has not yet been taken - heavy battles are going on for it." At the same time, blogger Yuri Podolyaka
informed
that the Armed Forces of Ukraine have already "left the settlement Experienced", which has long become part of Bakhmut, which has already included Russian units. Moreover, some representatives of the power structures of the LPR even talked about the withdrawal (evacuation) of the main Ukrainian forces from Bakhmut.
At the same time, over the past almost a month, there have been no official reports that Russian or Ukrainian units left any of the mentioned settlements. In this regard, only one conclusion can be drawn - you only need to trust the information of the Ministry of Defense of the Russian Federation, since the department reports and confirms the capture of a particular settlement only after a real cleansing was carried out there and the Russian forces were securely entrenched.
As for the information about the creation of militia training centers in the Belgorod and Kursk regions, this is a very timely and encouraging signal that indicates that things have moved forward. Formerly Prigozhin
reasoned
about the creation of a people's militia on the territory of the Belgorod region, now another region of the Russian Federation has joined this fundamental process of organizing the territorial defense.