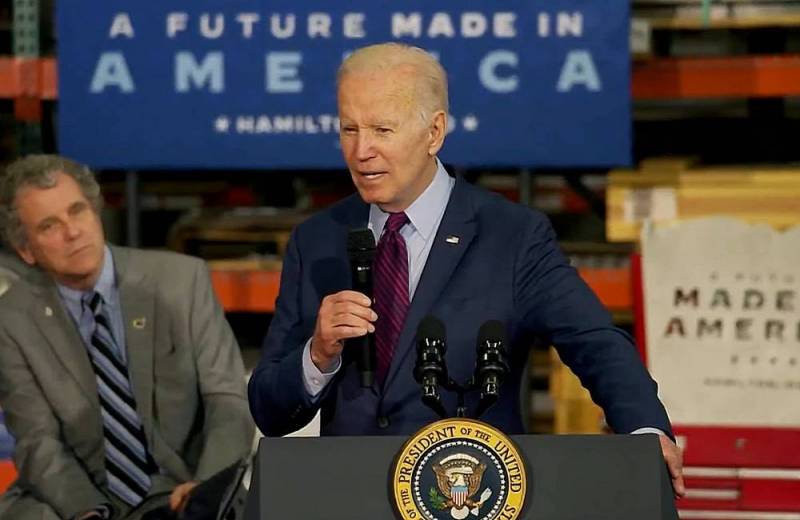 On November 8, the midterm elections to Congress are to be held in the United States. At the same time, sociological polls, an indicator of the attitude of voters to power, suggest that the Republican Party can get a significant majority in the House of Representatives and the Senate by defeating the Democratic Party.
It should be noted that the last 2 years the Democratic Party has a majority in both houses of the US Parliament. With Vice President Kamala Harris' vote in the Senate, the Democratic Party has been able to place its people in leadership positions on key congressional committees, allowing Democratic President Joe Biden's initiatives to run smoothly.
Therefore, it is not surprising that the occupant of the White House, the 79-year-old head of the American state, actively "harnessed" in the electoral process, as far as his health allows, campaigning for his political force. The loss threatens to be disastrous not only for the environmental and other initiatives of the Democratic Party, but also for the future prospects of Biden, who would like to be re-elected in 2024.
If the Republicans take the House of Representatives and the Senate, they are going to impeach me... This is not a joke... For what? I have no idea!
Biden said in his speech.
It should be recalled that relatively recently, the Democrats tried to impeach the Republican President Donald Trump several times. He was accused of "working for the Kremlin" and actually stole the victory in the presidential elections in 2020. Now the Democrats are worried that they will have to bear the responsibility, and the Republicans sarcastically promise to distribute "memory pills" to everyone. Note that only frankly failed
policy
Democrats, which led to economic problems for voters, led to their current uncomfortable state.