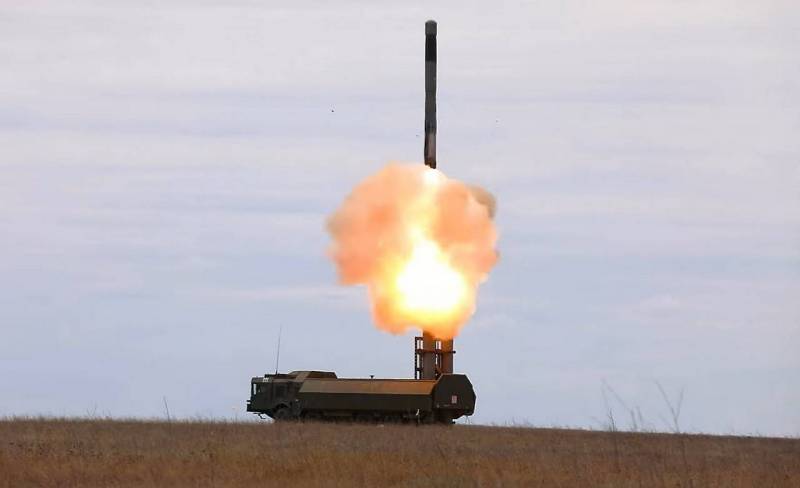 Russia is integrating the most formidable hypersonic cruise missile on the planet into a new mobile launcher, after which the ammunition will become even more dangerous, writes the American publication Military Watch.
The publication notes that the development of a mobile (ground) carrier for the 3M22 Zircon rocket has reached the prototype stage. We are talking about a variant of the Bastion coastal missile system, but using the latest ammunition.
The promising complex will be armed with two anti-ship missiles that will be able to fly at a speed of Mach 9 at a range of up to 1500 km. These munitions will replace the P-800 Onyx supersonic missiles, which fly at a speed of Mach 3 for a range of up to 800 km.
The possibility of plasma stealth for the new missile was also reported, but this has not been confirmed.
- clarifies the publication.
WM noted that Zircon was first delivered to the Russian Navy at the end of 2019. According to its characteristics (capabilities), the mentioned missile has no equal in the world. The development of hypersonic weapons is one of the few remaining areas where the Russian defense sector maintains a large advantage over China and the United States, allowing the Russian military to use such missiles for a wide range of tasks.
The enormous speed of the Zircon makes it almost impossible to intercept it, and it is guaranteed to take out any class of ship with a single hit, thanks to the combination of its warhead and enormous kinetic energy on impact. The missile is especially important to Russia due to its much smaller defense budget compared to a number of other states, especially NATO members and allies of the bloc. Russia has few large ships, but this missile allows even a corvette to challenge an entire enemy fleet. The Zircon missiles have already been integrated into the Russian Navy. Now there is a process of rearmament of ships and submarines. The deployment of ground-based assets will make it possible to level the shortage of ships and open up new prospects.
For example, the presence of such coastal defenses will deter the ambitions of any foreign fleet. But the Russians won't stop there. They will probably also develop an aviation version of the Zircon hypersonic cruise missile, replacing the bulky hypersonic ballistic Daggers with it.
It is expected that, like the Dagger, the Zircon will eventually be used to destroy not only surface but also ground targets, which will greatly increase the usefulness of mobile carriers. The P-800 Onyx missiles of the Bastion complexes have surprisingly proved to be very effective since the start of the Russo-Ukrainian war in February. This has led to speculation that these DBKs were intended from the outset as a dual-use system, and their receiver, accommodating a couple of Zircons, would potentially become a similar universal asset.
- summed up the media.