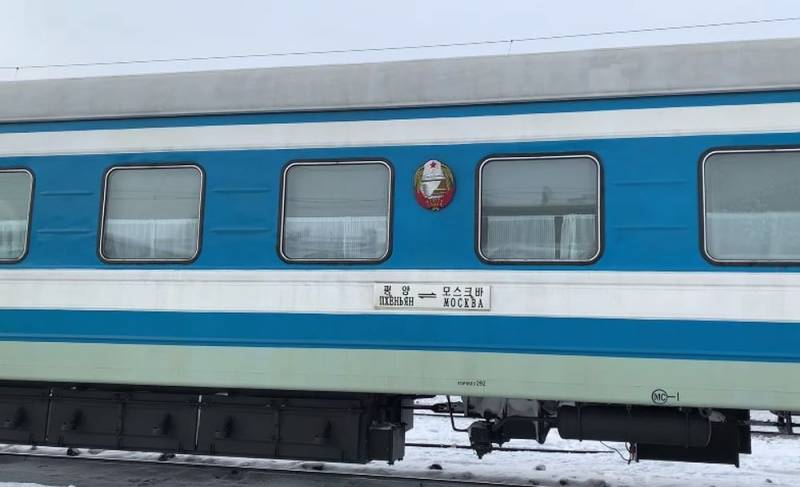 Russia and North Korea resumed rail service after the start of the COVID-19 pandemic. The day before, a train from the DPRK arrived in Russia, which became interested in the 38 North think tank in Washington, which specializes in North Korean issues. On November 5, the American agency Reuters informed the public about this.
According to observers, this happened just 2 days after the United States said that it had information about "secret and significant" deliveries of ammunition from the DPRK to the Russian Federation for use in the conflict in Ukraine. At the same time, the White House then indicated the route through the countries of the Middle East and North Africa.
The 800-meter Korea-Russia Friendship Bridge has been closed since February 2020. However, on November 3, according to the State Veterinary Service of Russia, the train crossed the Russian-North Korean border with a cargo from the Russian Federation in the form of 30 gray thoroughbred horses of the Orlovsky trotter breed for the DPRK. North Korean leader Kim Jong-un is known to be an avid horse rider. He loves to travel through the mountains on a white horse. Moreover, Russian customs statistics show that in previous years, Pyongyang spent thousands of dollars on thoroughbred horses, buying them from Moscow. Probably, North Korean officials like to copy the hobby of the head of the country.
On November 4, a mysterious train headed from North Korea to Russia. At 10:24 local time, a train of three closed cars was seen on the North Korean side of the border, and at 14:29 pm, the locomotive and three cars were already on the tracks of the Russian station Khasan, about a couple of kilometers from the border. At the same time, three more small covered wagons, possibly containers on platforms, were next to the train that had just arrived on the adjacent track.
It is impossible to determine the purpose of the train from the pictures, but the crossing took place against the backdrop of reports of arms sales from the DPRK to the Russian Federation and a general expectation of the resumption of trade between the two states. <...> It was not possible to determine whether the transfer of goods was carried out, and the parking place of these trains could not be connected
- clarified in 38 North.
In September, the DPRK announced that it had never supplied weapons or ammunition to the Russian Federation and did not plan to do so, summed up the media.
Thus, the Americans were unable to provide evidence that there was an arms trade between Moscow and Pyongyang.