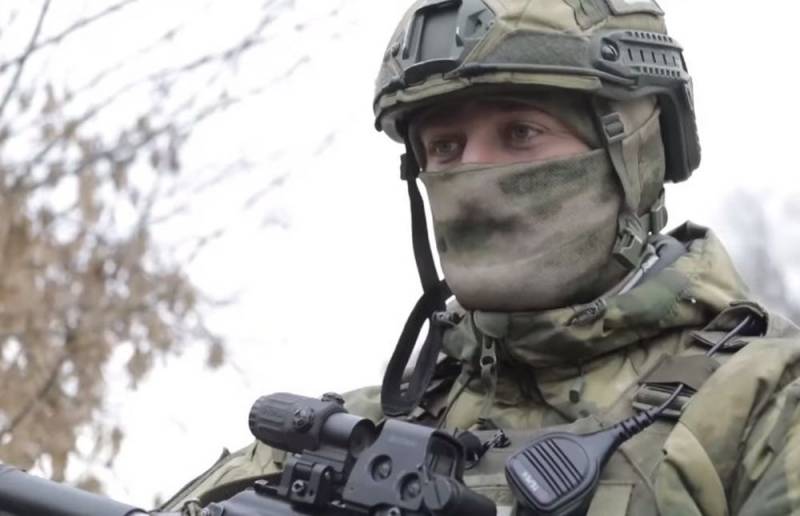 It became known that Russian intelligence officers liquidated a detachment of foreign mercenaries in the zone of the NMD on Ukrainian territory. On the morning of November 5, the Russian Ministry of Defense informed the public about this, showing the work of one of such units of the RF Armed Forces.
The department's communiqué indicated that the reconnaissance group was tasked with identifying and destroying personnel and
machinery
APU, as well as foreign mercenaries in a certain area. Then the reconnaissance group carried out a preliminary survey of the area with the help of a UAV and was divided into subgroups to carry out actions against enemy forces from different directions.
So, with the help of the Fagot ATGM, an armored car of an enemy detachment, which was disguised in a forest, was hit by a well-aimed shot. In turn, a detachment of foreign mercenaries, moving along the front deep into the forest, was overtaken by fire from automatic grenade launchers.
After the completion of the mentioned fire impact, one of the subgroups of Russian intelligence officers destroyed the enemy with small arms. The commander of the reconnaissance group clarified in the video that his unit has to perform a wide range of different tasks, so his fighters have the skills of a significant number of specialties. According to him, the mercenaries were Poles. As a result, the Russians trophied their weapons and ammunition.