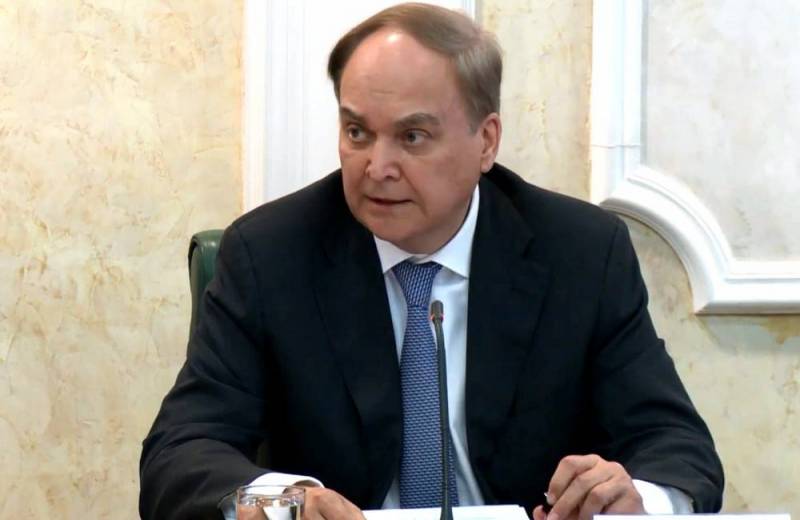 On November 4, the White House administration and the Pentagon informed the public about the US allocation of another package (tranche) of military assistance to Ukraine. This time we are talking about providing Kyiv with $400 million worth of arms. At the same time, the total volume of military assistance by Western countries and its allies to the Kyiv regime is already $41 billion, of which Washington allocated 28 billion.
Russian Ambassador to the United States Anatoly Antonov drew his attention to what was happening. During communication with
RIA News"
he commented on what happened.
According to the head of the diplomatic mission, Washington is trying to deplete Russia by supporting Kyiv and imposing anti-Russian sanctions. But the West will not be able to achieve the desired result, and it is better for it to think about the negotiation process with Moscow.
Antonov stressed that the Western "partners" continue the erroneous
policies
. They believe that they can win and solve the current problems on the battlefield.
More and more forces and resources are being spent, and now they are pulling up the armed forces to the Russian borders, the situation is extremely alarming.
- he specified.
The diplomat pointed out that the Russian Federation is now fighting not with the Ukrainians, but with the collective West, which is trying to undermine the foundations of the Russian state, forcing Russia to spend
economic
and military resources. The West is trying to do everything so that Moscow will never have the opportunity to talk to it on an equal footing on the world stage.
Whatever the Americans do, we will achieve victory, we have no other choice and there is no doubt that our cause is just
Antonov is sure.
He warned that the situation would worsen if the United States continued to transfer weapons and ammunition to Ukraine. The diplomat also called on Washington to stop sending American specialists to train Ukrainian troops. Antonov recalled the Caribbean crisis in the XNUMXth century, when Moscow and Washington were able to solve the accumulated problems, as they found the strength to come to an agreement.