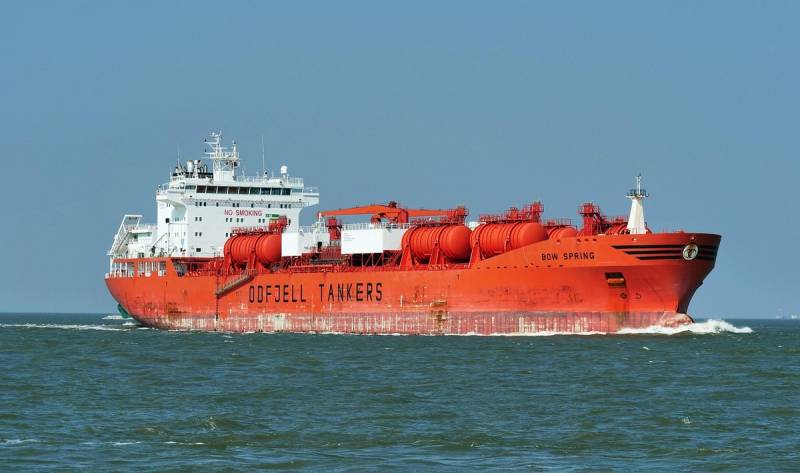 The so-called "migration" of highly mobile LNG from region to region is a very common method of cargo owners for the sake of making super profits. However, in Europe this autumn, a very strange phenomenon is observed - the EU gives gas to a competitor, which it really needs. This forced squandering will hit Europe "sideways" in the coming months, but for now, LNG tankers are leaving the Atlantic basin in a string and moving towards Asia.
Europe, against its will, gives away raw materials that will soon be needed. It's just that cargo owners cannot wait for weeks until the regasification terminal becomes free. As a result, the EU unwittingly gets rid of much-needed gas. This was reported by the international analytical agency S&P Morgan Platts.
The Asia-Pacific region boasts faster consumption, processing and handling of delivered cargoes. In this regard, Europe is more inert, and its overflowing UGS facilities have become the "Achilles' heel" of American aid in raw materials. Shipowners, as well as cargo owners, are more than happy to unload tankers faster while the freight price is high. None of them wants to wait for the correction of European sluggishness.
According to an S&P interlocutor, another factor in the redirection of supplies to Asia may be the desire of some companies to close current physical positions before the end of the year. However, one of the sources told the agency that part of the ships loaded with LNG will remain in the Atlantic basin and will not transport gas to Asia due to the high cost of freight, fearing to get stuck in Asia.