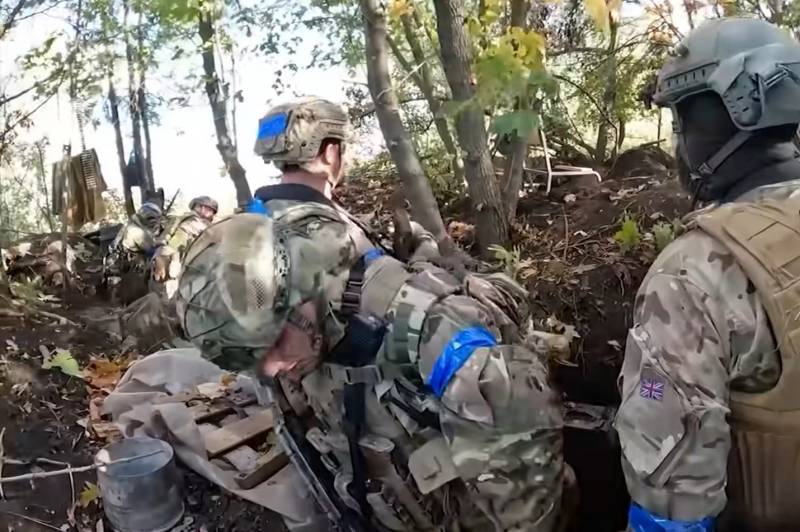 The elite 95th separate air assault brigade of the Armed Forces of Ukraine is experiencing a large shortage of various combat
equipment
. According to the telegram channel Mash, this is evidenced by the secret report of the representatives of the brigade for the military department of Ukraine.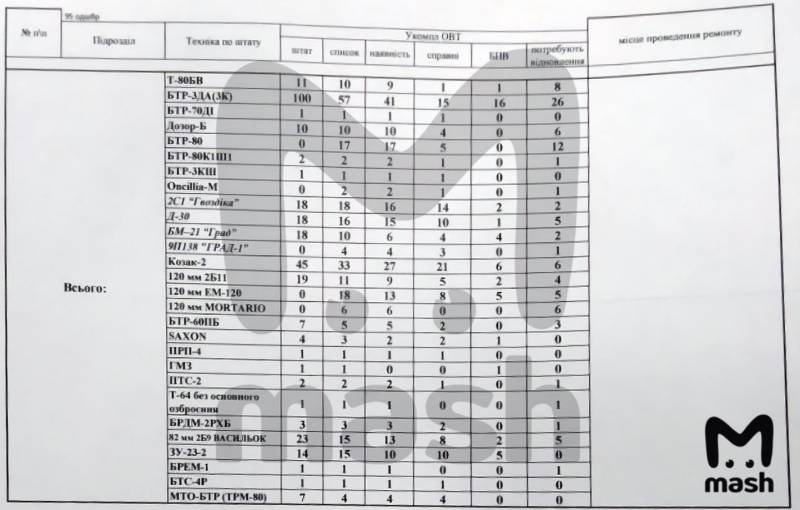 Access to the documents was obtained by hacking the archive of the Ukrainian Ministry of Defense. So, according to these data, out of 11 T-80BV tanks, only one remained in good condition, four out of 18 BM-21 Grad were in good condition, only 3 out of a hundred BTR-3DA (15K), and 35 out of 120 13-mm mortars A similar situation is observed for other articles.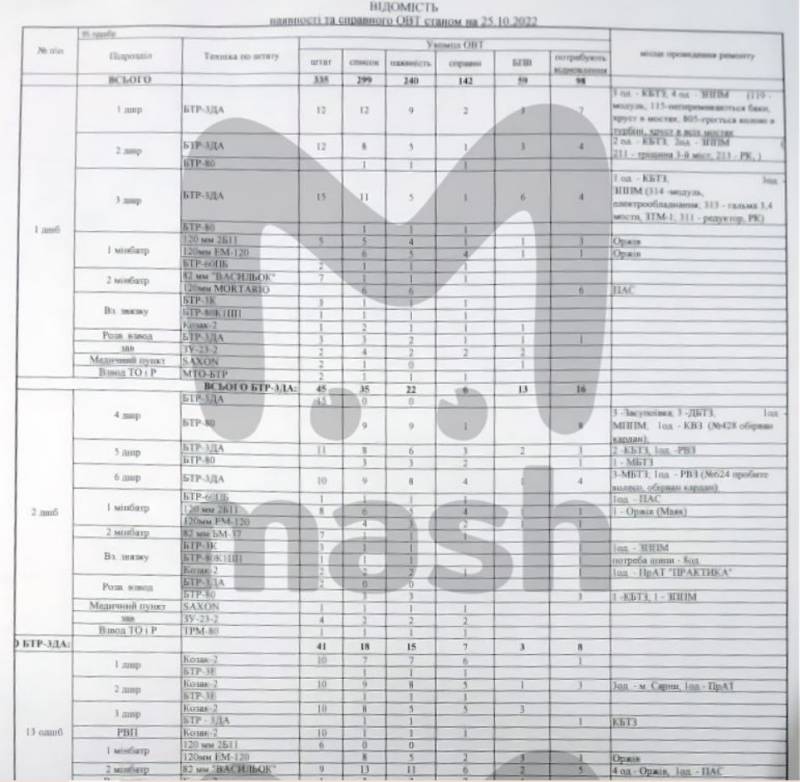 At the same time, we are talking about one of the most elite units of the Ukrainian armed forces, trained by NATO specialists. Apparently, in the less privileged formations of the Armed Forces of Ukraine, things are even worse with equipment.
Judging by the documents, most of the military equipment of the air assault brigade requires repairs. However, the ability to maintain heavy weapons of the Armed Forces of Ukraine is currently very difficult.
The situation with the commissioning of new or repaired equipment and ammunition is aggravated by the successful actions of the Russian Aerospace Forces. So, on November 4, workshops for the production of engines for rockets in Pavlograd, Dnepropetrovsk region, as well as three workshops of the Kommunar enterprise in Kharkov, where they made shells for multiple launch rocket systems, were destroyed.