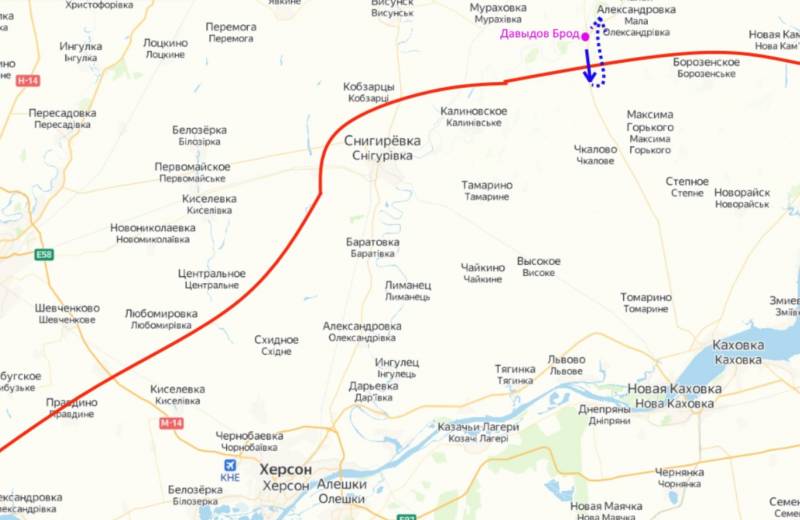 The situation in the Kherson direction can develop according to various scenarios, and the success of one side or another will depend on small events in this sector of the front. Journalist and blogger Yury Podolyaka spoke about this in one of his regular videos.
According to the expert, a number of Ukrainian sources believe that the Russian Armed Forces are trying to lure Ukrainian units into a trap with the help of withdrawal.
The situation, depending on the actions of the opposing armies, can develop in different ways, up to the surrender of Kherson by the allied forces on the one hand or the liberation of most of Nikolaev on the other
Podolyak noted.
Given the possible scenarios for the development of events, the Armed Forces of Ukraine are trying to act carefully. The Russian side, according to the blogger, closed this topic with a dense information curtain. In which direction the front will swing will be determined in the coming week.
At the same time, Yuriy Podolyaka recalls the threats to the Russian army on the right bank of the Dnieper. The Armed Forces of Ukraine may try to destroy the dam near Nova Kakhovka - in this case, the Russian units will find themselves in a very difficult position, and only people will have to be saved, leaving the combat
machinery
.
On the other hand, the bridgehead on the right bank is the key to Nikolaev and Odessa. Leaving this area, we lose the opportunity to liberate these territories for a long time. And these opportunities, given the end of partial mobilization in the Russian Federation and the involvement of new units, may come in the near future
- the blogger is sure.