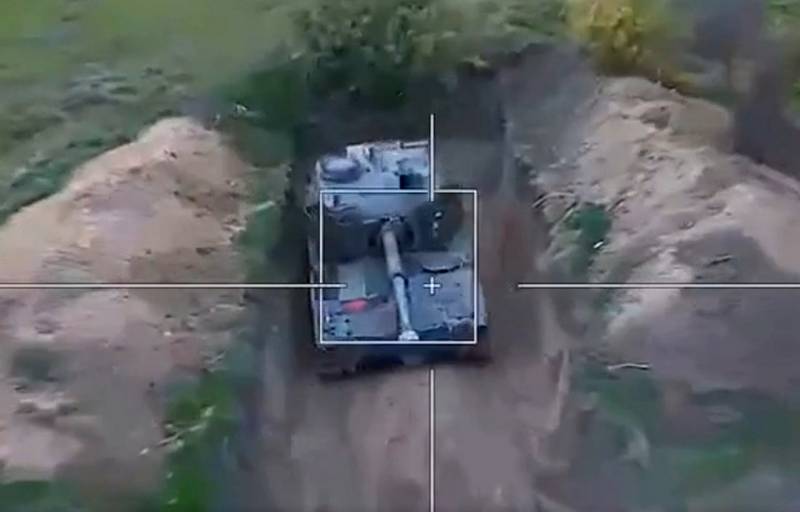 A video of the destruction of a number of military units of the Armed Forces of Ukraine got into social networks. In particular, a kamikaze drone hit another FH-70 howitzer. The footage shows how the UAV flies into the ammunition of the gun mount. After the hit, gunpowder ignited, and then the ammunition exploded. The howitzer itself was also destroyed.
The day before was also
video shown
the defeat of the FH-70 howitzer, but at that time the hit fell on the gun itself, while the truck with the ammunition escaped destruction.
The American M109A7 Paladin self-propelled artillery mount, the Ukrainian 36D6M radar and the Strela-10 anti-aircraft missile system were also destroyed.
Was earlier
video posted
use of the Lancet against an Island-class patrol boat.
Meanwhile, on November 4, Russian units delivered a successful strike on one of the strongholds of the 115th brigade of the Armed Forces of Ukraine near Donetsk. Allied troops are currently advancing through the forward positions of the enemy. Further, the RF Armed Forces plan to clear the territory from Ukrainian units.