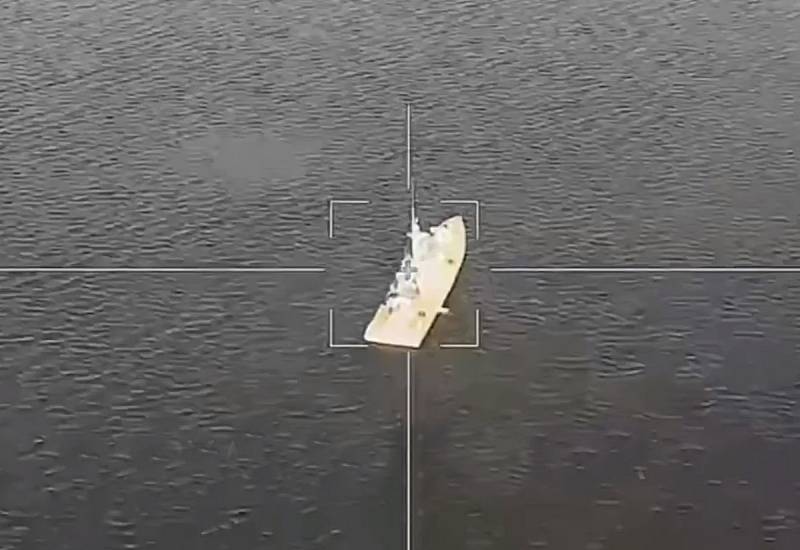 Drones "Lancet" continue to reduce the number of combat
equipment
enemy. The observation and control drone recorded the arrival of a kamikaze UAV on an Island-type patrol boat of the Ukrainian Navy in the Black Sea.
The attack on Sevastopol a week ago showed that the Black Sea still needs to be cleared of combat units of the Ukrainian army. Despite the fact that at the beginning of the NMD, most of the ships at the military bases of Odessa and Nikolaev were destroyed, Kyiv still has a number of combat boats at its disposal.
Prior to the start of the NMD, 26 patrol boats were handed over to the Kyiv regime by NATO countries, most of which have now been destroyed.
One of the boats, as recorded by the means of objective control, was destroyed by the Lancet drone. These UAVs are produced at the facilities of the Kalashnikov concern, and, as the concern's president Alan Lushnikov said at a press conference, the production of drones will be actively increased.