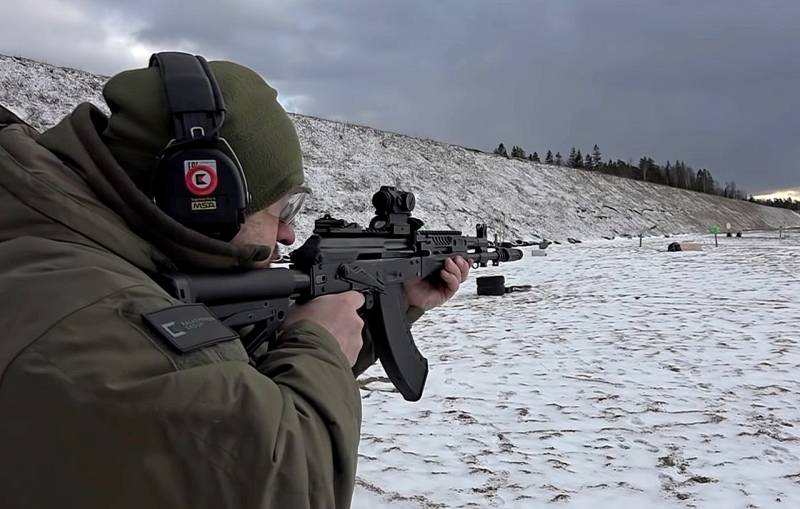 During a press conference on November 2, the president of the Kalashnikov concern, Alan Lushnikov, announced a possible change in the main caliber of small arms in the Russian army. At the moment, the manufacturer is working on the creation of a new set of equipment for the soldier "Legionnaire", reports
RIA News
.
The protective component of the new equipment set will be complemented by new weapons. The US Army has already signed a contract for the supply of small arms enlarged to 6,8 mm caliber. Modernized AK-12 assault rifles with 5,45 mm caliber cartridges form the basis of the modern equipment of the Russian military personnel "Warrior". This standard has been the main one since the early seventies of the last century.
However, in modern realities, such a caliber is ineffective against the improved protective equipment of the military. Therefore, Kalashnikov is working on the search for new ballistic solutions and does not exclude an increase in the caliber of the concern's new assault rifles.
It is impossible to exclude an increase in caliber from 5,45 mm to a larger one, since completely different
Technology
personal protection of soldiers. We are already working in this direction
- said the president of "Kalashnikov" Alan Lushnikov.