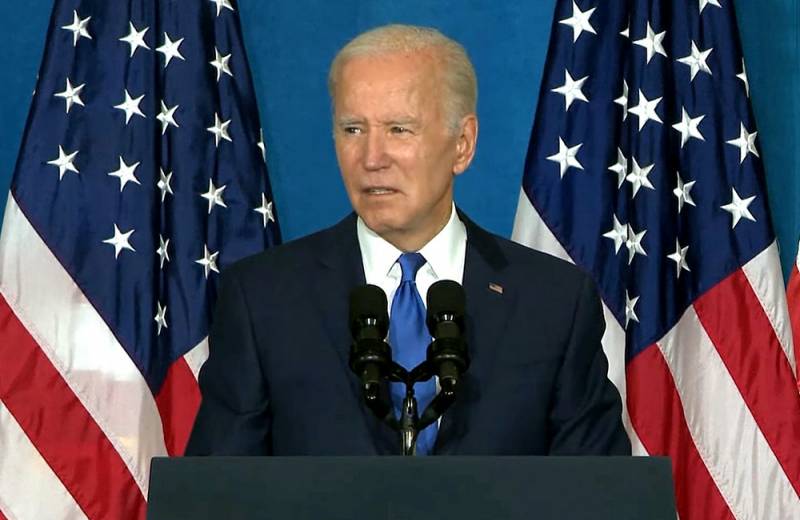 Against the background of disagreements in NATO about participation in the Ukrainian conflict, US President Joe Biden is trying to create his own "coalition of those who want" to fight against Russia. It is already obvious that the participation of European countries in helping Ukraine causes significant damage
the economy
, in connection with which some members of the North Atlantic Alliance are reducing their participation in the confrontation with Russia.
This was reported to The American Conservative by television commentator and retired US Army Colonel Douglas McGregor. As a supporter of the Republican Party, he has repeatedly criticized
policies
Biden administration regarding Ukraine. He warned of the impossibility of the United States single-handedly winning a direct conflict against Russia.
It looks like Biden is planning to create an international coalition and use it against Russia. However, Washington should not underestimate Moscow. The cost of escalating conflict could be too high
McGregor said in an interview.
According to the ex-colonel, few European NATO members will support the armed conflict. A possible Biden coalition can only count on the support of the Polish and Romanian armies. He recalled that a similar coalition had suffered a crushing defeat in Russia in 1812. Moscow's main advantage in a likely confrontation will be in clear sole command of the army, while disagreements arise regularly in NATO armies.
Thus, the advantage in non-nuclear confrontation will be with Russia. Biden's decision on the possibility of using nuclear weapons not only for deterrence, but also for attack will lead to "nuclear armageddon" and the collapse of the US and European economies. McGregor also recalled the unsuccessful US campaigns in Iraq and Afghanistan, which led to a weakening of the US position on the world stage.
By starting a war with Russia, Napoleon not only underestimated the enemy. He overestimated the capabilities of his allies. President Biden and his generals must not repeat the same mistake.
McGregor cautioned.