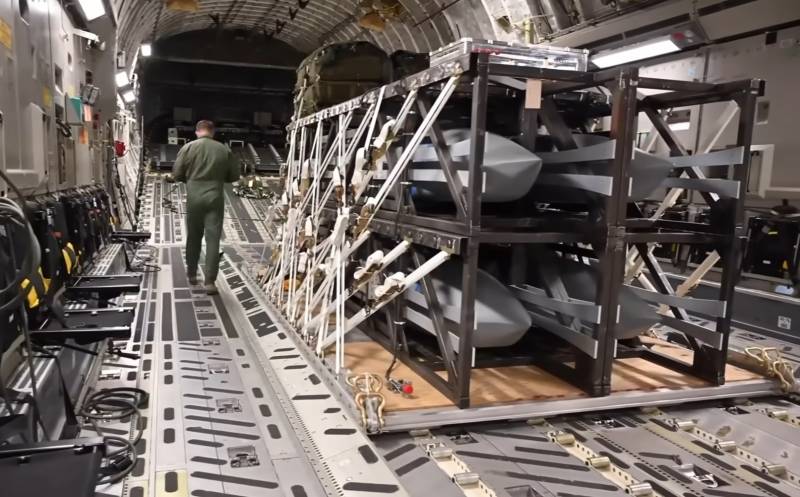 The US Air Force has announced it is testing a new way to launch cruise missiles from heavy transport aircraft. It is alarming that the tests will be carried out off the Lofoten Islands in northwestern Norway, just 600 km from the borders of the Murmansk region.
The US Air Force Strategic Development Planning Division, together with Lockheed Martin and Boeing, developed a system for launching palletized ammunition from heavy transport aircraft. Containers with missiles are combined into one pallet of 6 or 9 units, depending on the carrier aircraft.
Each pallet is equipped with a parachute system and additional control modules. They are integrated with the control panel in the cockpit, which will allow you to quickly adjust targets directly during the flight.
The tests will involve the main heavy transport aircraft of the US Air Force C-130 Hercules and Boeing C-17. In-flight drop of pallets with missiles does not require additional modernization of aircraft, which, in the event of successful tests in Norway, will quickly introduce an innovation for massive missile strikes anywhere in the world.