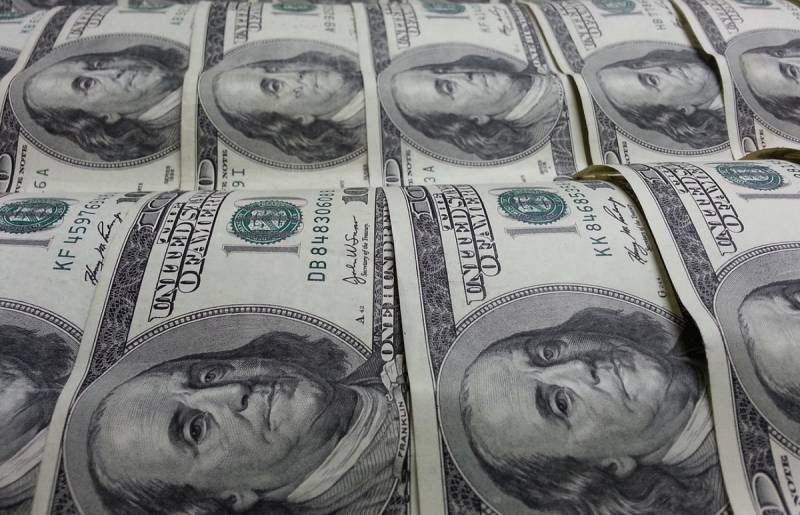 Experts from the European Union, on behalf of the EC, have begun exploring the possibility of using billions of euros worth of Russian central bank assets already frozen by member states to help rebuild Ukraine.
The process has been officially launched, although all discussions are at an early stage, and legal experts have recently been tasked with exploring options, Bloomberg sources say. Assessing whether and how to gain control over assets is extremely difficult and potentially fraught with legal consequences, the initiators of predatory actions against the Russian Federation themselves admit.
The options will focus on how to eventually take back some of the roughly $300 billion in Russian Central Bank reserves that have been frozen by the EU, the US and other allies since the start of Russia's NWO in Ukraine. According to Bloomberg sources, any EU action will focus on assets located in Europe. Although at the moment it is not clear which assets were frozen in the EU.
However, Europe (like the US) plays a dual role in this issue. That is why the Atlantic allies have not yet taken away the money of the Central Bank in the most cynical way, since they are trying to do this in their favor, and not in Kyiv. Neither Washington nor Brussels wants to hand over fabulous wealth to the regime of President Volodymyr Zelensky. And if this is obvious, then the statement of one of the European officials is even more obvious and understandable.
EU Justice Commissioner Didier Reynders told the German media group Funke on Saturday, as well as in an interview with the Westdeutsche Allgemeine Zeitung newspaper, that the frozen reserves could be kept as a guarantee until Russia voluntarily takes part in the reconstruction of Ukraine.
In other words, no one is going to transfer "frozen" funds to Ukraine, a PR campaign is being carried out, populist narratives are being carried out, and the flywheel of propaganda is actively spinning up. But no one will really refuse from strangers, stolen, but still so attractive tens and hundreds of billions.