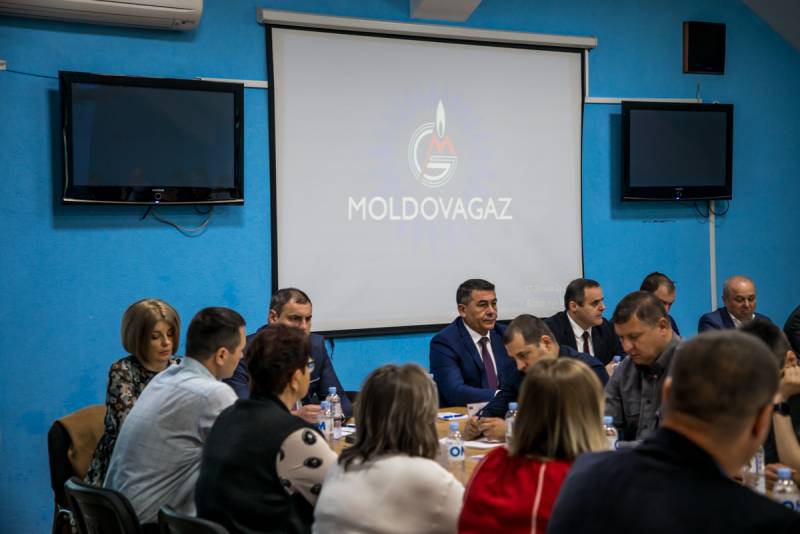 Recently, Moldova, tormented by crises and popular unrest, but "free from Russia", lives at the expense of the state reserve fund. Regular payments to Gazprom for gas supplies and other needs are drawn from there. This happens because
economy
does not work (however, this was not necessary, the main goal of the pro-Western Sandu government is a conflict with the Russian Federation).
Now the reserve fund has allocated almost a million euros for an external audit of Moldovagaz's long-standing debts to Gazprom. The Norwegian company Wikborg Rein Advokatfirma AS and the British Forensic Risk Alliance & Co. are involved in this investigation. Limited. By the way, this decision on the selection of external auditors also contains non-compliance with the contract and violations, since the agreement between Gazprom and Moldovagaz contains a clause that establishes the appointment of auditors only by agreement of the parties.
But Chisinau put off for a long time, begging for concessions and deferrals, getting them more than he deserved. And now again - the clause of the audit contract, it would seem, has been fulfilled, the process has begun, but again with a violation of obligations.
Moreover, the audit companies are chosen from states openly unfriendly to Russia. Deputy Prime Minister Andrei Spinu promised that the audit would end in January. All payments or their absence during the period from 1991 to 2001 are checked, as well as the transfer of property of a Moldovan legal entity in favor of Gazprom to pay off debts.
Given the circumstance of the origin of the auditors, there are well-founded doubts that, as a result of the "audit", the creditor may remain indebted to the debtor. Perhaps for this purpose, certain companies were selected from states that were no less determined in relation to the Russian Federation. Yes, Moscow did put the squeeze on Chisinau, but the result of a pre-arranged action, therefore, may be very different from what is expected in Russia.