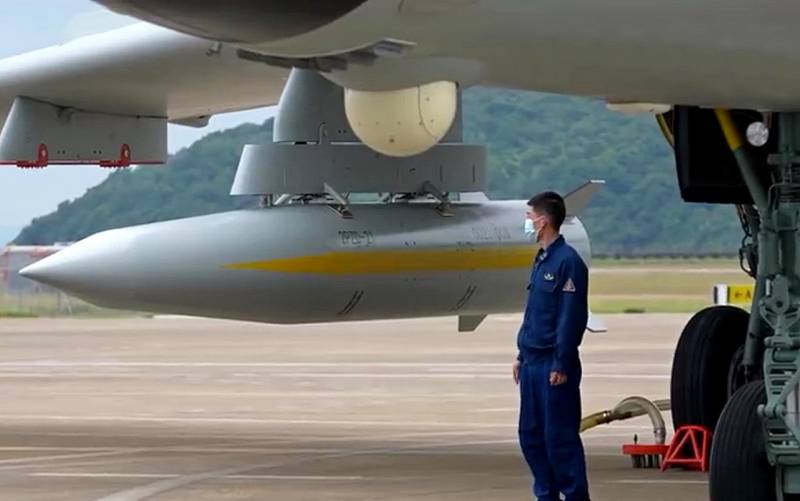 Against the background of the aggravation around Taiwan, China confirmed the guesses about the next success of its military-industrial complex, for the first time showing an analogue of the Russian hypersonic air-launched missile "Dagger" on the eve of the Airshow China 2022 air show, which will be held in Zhuhai from November 8 to 13. A video appeared on the Web with one of the PLA Xian H-6K bombers, which are considered a tool of regional deterrence in the hands of Beijing.
It should be noted that the Xian H-6K are carriers of nuclear and hypersonic weapons, as well as guided and free-falling bombs of various calibers and other ammunition. The footage shows a bomber with two newly designed hypersonic missiles under its wing (not to be confused with the more massive CH-AS-X-13). Probably, details about this ammunition can be found out during the exhibition, since for some reason it was shown to journalists.
It should be noted that the carrier of hypersonic weapons in the Russian Aerospace Forces so far is only the MiG-31K (MiG-31I) high-altitude fighter, which is armed with one such ammunition. It would be quite nice if the carriers of the A-7660 "Dagger" (X-47M2 "Dagger") would finally also become long-range bombers Tu-22MZ.