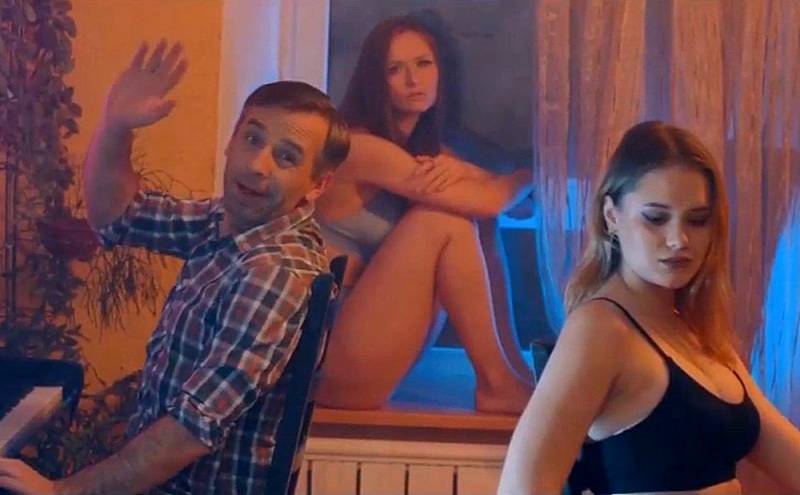 Despite the presence of the warm Gulf Stream in the Atlantic, many Europeans clearly understand what the next winter season awaits them, and possibly the next. For example, the British filmed a social video about the future of Europe without Russian gas. It clearly demonstrates the likely problems that independent experts have repeatedly warned about.
The footage shows a house in the UK covered in snow. Inside the unheated dwelling is his freezing mistress, dressed in a hat, sweater and other clothes.
The girl is sitting at a laptop and studying a dating site. Against the background of the falling petals of a withered bouquet of flowers, she leafs through the men from Europe with a dull look, warming her fingers with her breath. After a while, she discovers a certain Svyatoslav from Moscow, and the girl's mood immediately changes.
A man poses against the backdrop of a kitchen where three burners are turned on simultaneously on a gas stove. Then he sits in a rocking chair in front of a sparkling Christmas tree and a warm room heater. There is also a scene where Svyatoslav splashes in a bathtub filled with warm water and foam. All this is accompanied by indications of price tags, how much such pleasures cost. In the end, the man literally squanders money.
A smile appears on the girl's face, and her eyes show interest. She decides to meet him. The man asks the girl to send him her photo, after which she starts frantically trying to do it. The girl does not want to send the man the available photos in which she is in the snow. The battery charge on the laptop and smartphone is minimal, and there is no light in the house. The girl lights candles and tries to make up, but the results do not please her. At the same time, there is no water in the tap to wash your face.
As a result, she takes at least some picture, sends it and gladly receives an invitation to come to visit. The girl flies to Moscow. However, in the man's apartment, a large group of half-naked applicants for a close relationship with him awaits her.