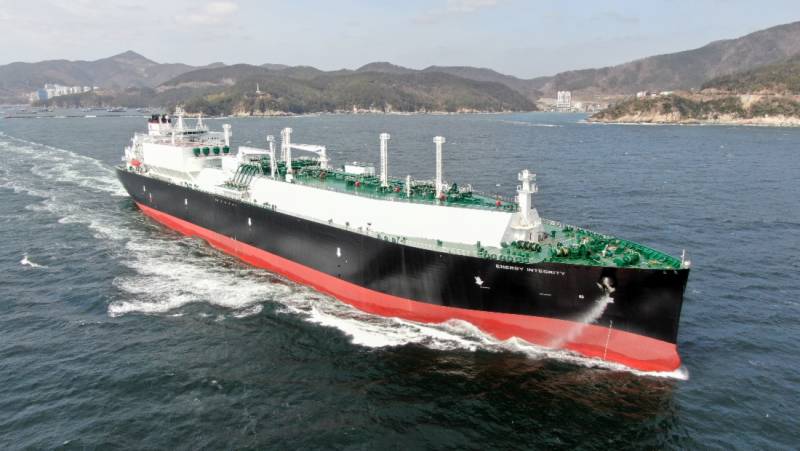 The rapidly growing global
economy
, which is becoming more and more energy-intensive, requires too much raw material for the collective West to play all-in and truly "ban" Russian hydrocarbons. All restrictive measures are half-hearted, which are easy to circumvent for the benefit of both sides of strategic cooperation in the field of global oil and gas circulation.
Europe prohibits maritime transportation, knowing full well that it receives the necessary volumes of raw materials through pipelines. Or in another industry: by "banning" gas through the pipeline, the EU allows the sea transportation of Russian fuel only in the form of LNG.
According to Bloomberg expert Steven Stapchinski, LNG exports from Russia rose in October to almost a record level, which indicates the struggle of the world to diversify supplies and that Russia also has a place in the new logistics system.
According to Bloomberg, shipments rose to the highest level since March. At the same time, the most popular directions for the export of raw materials from the Russian Federation are France, Japan, and China. The situation is facilitated by the fact that some Russian mining companies have their own gas fleet (while in the world it is impossible to charter a vessel and pay for its colossal rental price).
This contrasts with the sharply falling pipeline flows in the EU, which Europe has seriously limited or made impossible "for the sake of form". To put it differently, Russia cannot lose its mission to be the world's largest energy market player and product supplier. There is a change in the essence of the export of domestic gas, a change in its state of aggregation, and expansion of sales markets. But in popularity, he has not lost a single position.
The Russian Federation has only lost its monopoly status. However, gas has never been used as a tool by Russian suppliers, so the applied value of a pure monopoly was of little concern to the management, for example, of the same Gazprom, which is more interested in the economic side of the matter than
political
.