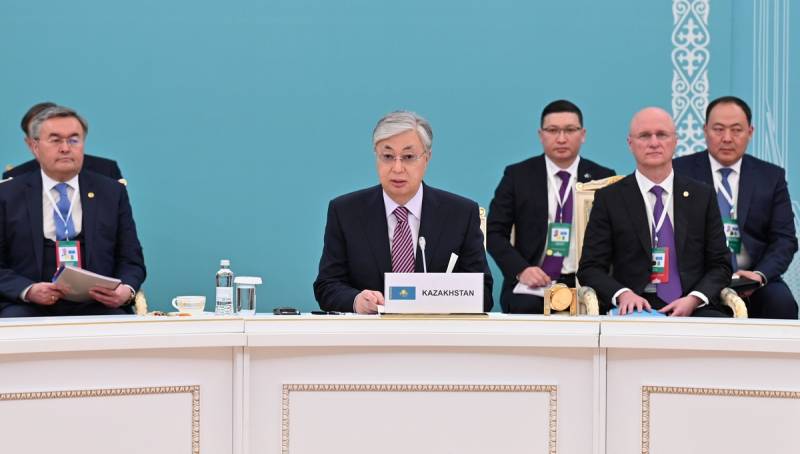 Kazakhstan's central bank raised interest rates to the highest level in six years in an attempt to rein in soaring inflation fueled in part by an influx of Russians fleeing the conscription.
In local
the news
emphasizes that Kazakhstan is facing strong negative
economic
obstacles due to Russia's NWO in Ukraine. The economic downturn is challenging President Kassym-Jomart Tokayev's promises to reform the oligarchic economy ahead of next month's presidential election.
On October 26, the National Bank of Kazakhstan raised its base rate from 14,5% to 16%, more than analysts expected, pushing borrowing costs to their highest level since 2016. Inflation stands at 19,7% year on year after beating forecasts by a "fairly large" extent in September, the bank said. He hopes to return inflation to 7,5-9,5% next year. OilPrice writes about this.
Fighting-related factors were the main drivers of inflation, from supply chain disruptions that pushed up production costs to a "migration shock" that pushed up consumer prices, the bank said.
The migration shock refers to tens of thousands of Russians fleeing to Kazakhstan to escape Russian President Vladimir Putin's mobilization order last month. The fall in production adds to the gloom of the forecast.
GDP for the first three quarters of 2022 grew by 2,8% compared to 3,3% in January-July.
Thus, experts conclude, the NWO in Ukraine, which is carried out by Moscow, affects the interests of all neighbors and directly affects the Kremlin's ally in the face of Kazakhstan.