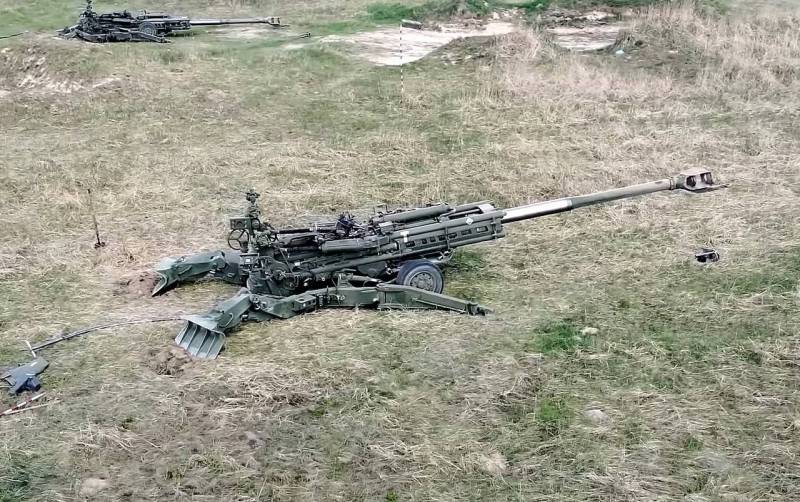 The offensive planned at the end of October by the Ukrainian armed forces in the area of ​​Kirovo and Pravdino on the border of the Kherson and Nikolaev regions was thwarted by the successful actions of the RF Armed Forces, which deprive the Armed Forces of a combat-ready combat
equipment
.
So, according to the telegram channel "Military Chronicle", the Ukrainians planned to use PzH-2000 self-propelled howitzers and AN / TPQ-36 Firefinder radars in the Kherson direction. At the same time, raids by Russian combat aircraft and artillery strikes by allied forces caused about 70 percent of German howitzers to be destroyed or otherwise disabled.
Against the backdrop of a shortage of modern weapons, Ukrainian units are forced to use guns from the Second World War. So, in the settlements of Pribugskoye and Luparevo (15 km from Pravdino and the line of contact), the militants use American towed M114 howitzers manufactured in 1942 transferred by Portugal.
At the moment, NATO is not yet able to supply the required number of artillery weapons for the Armed Forces of Ukraine in the Kherson direction. Instead of destroyed German PzH-2000s, Italian self-propelled guns OTO Melara M109L can be used, but Ukrainian units do not have ammunition for them.
Thus, new 155-mm gun systems may appear in the Armed Forces of Ukraine, which will further complicate the provision of pro-Kyiv troops with suitable projectiles.