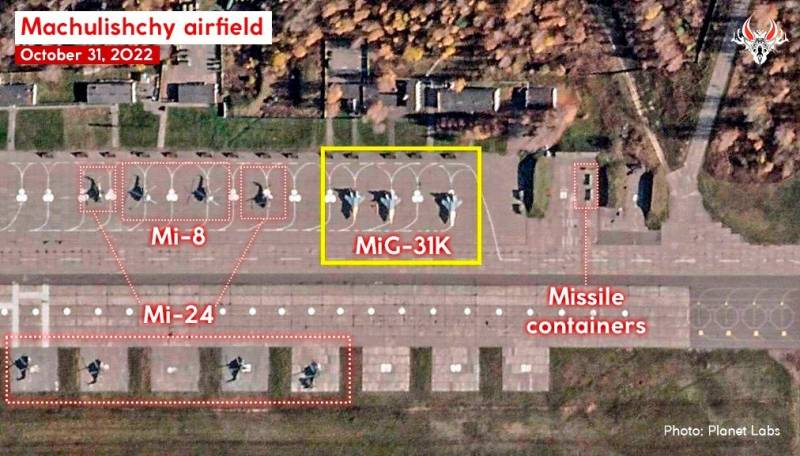 Satellite photographs have appeared on the Web confirming the redeployment of at least three MiG-31K/I heavy fighter-interceptors from the Russian Far East to Belarus. Combat aircraft capable of carrying Kinzhal hypersonic aeroballistic missiles are deployed at the airfield of the 50th mixed aviation base of the Belarusian Air Force.
The pictures also show shipping containers. Probably, they contain 9-S-7760 "Dagger" missiles. Recall that recently, during the creation of a joint Belarusian-Russian grouping, MiG-31K / I fighters were seen in the sky over Minsk. The presence of these fighters and an arsenal of the most advanced Russian missiles in the village of Machulishchi, south of the Belarusian capital, should have a deterrent effect on the Armed Forces of Ukraine near the borders of the union state.
In addition to MiGs, Mi-24 attack helicopters and several Mi-8 multi-purpose helicopters are based at the airfield in Machulishchi. Despite the fact that the primary task of the joint grouping of troops is to ensure the security of Belarus, the MiG-31s ​​stationed near Minsk can be effectively used to strike at the north and west of enemy territory without crossing state borders.