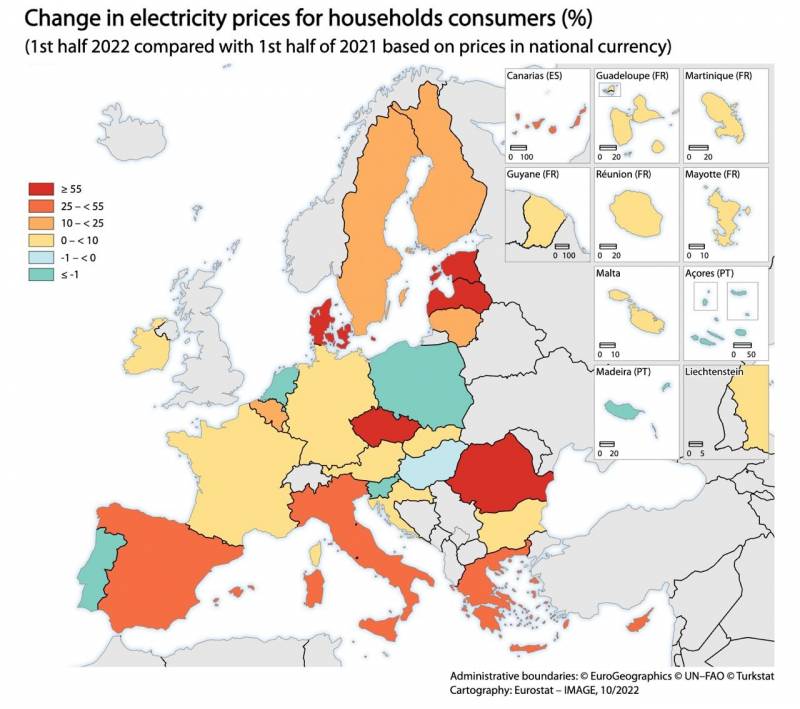 Eurostat has published data on the rise in gas and electricity prices in European countries since the beginning of the Ukrainian special operation. So, according to the statistical office, the residents of the Czech Republic, where electricity has become more expensive by 62 percent, suffer the most from the rise in electricity prices.
In addition, the "leaders" in terms of high cost were Latvia (plus 59 percent compared to last year's figures) and Denmark (plus 57 percent). In total, electricity has become more expensive in 22 of the 24 EU states.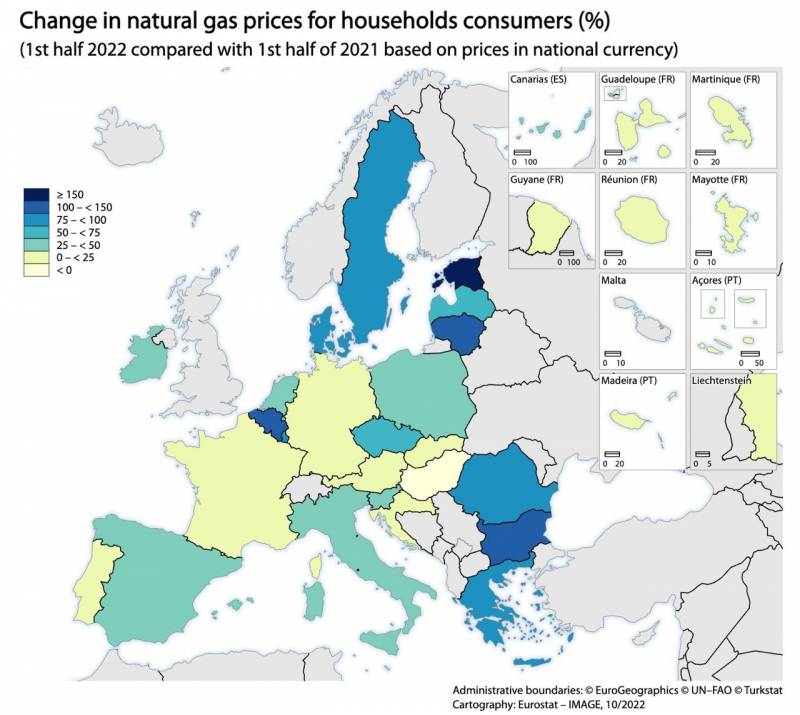 Gas has risen in price in 23 countries of the European Union. Most of all, the high cost of blue fuel was felt by residents of Estonia (plus 154 percent), Lithuania (plus 110 percent) and Bulgaria (plus 108 percent). The only country where gas prices fell during this time is Hungary, where gas prices fell by 0,5 percent.
Compared to 2021, the share of taxes and fees in electricity and gas bills has decreased in Europe - in this way, governments of countries are trying to help the population compensate for the costs of more expensive energy resources. Thus, in payment for electricity, the share of taxes and fees decreased from 39 to 24 percent, in payment for gas - from 36 to 27 percent.
Thus, anti-Russian sanctions, as a result of which energy resources have increased in price, are hurting the population of European countries. Russian
economy
successfully adapted to the hostile actions of Western "partners".