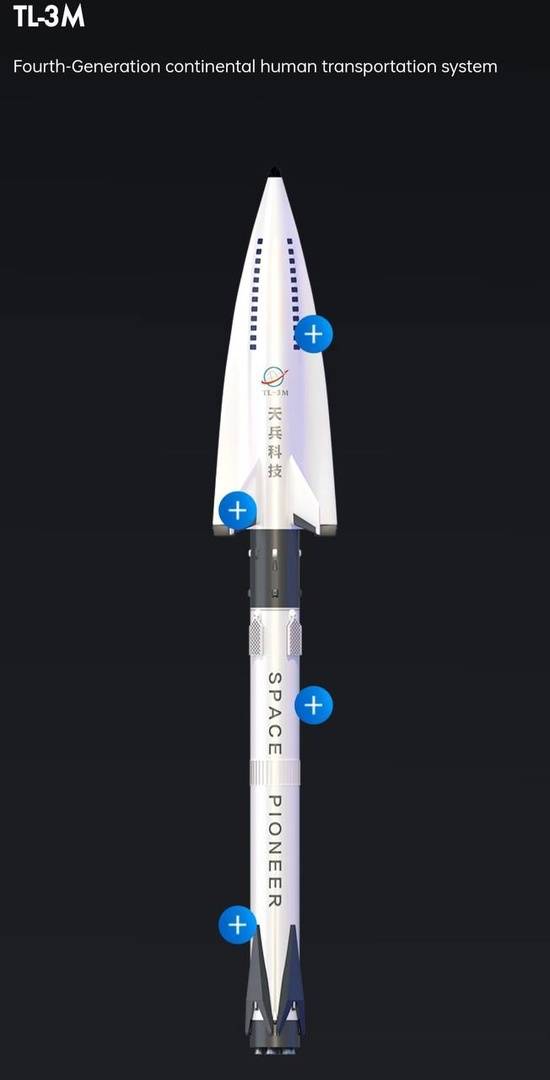 On November 8, the largest aerospace exhibition in China, China Aurshow 2022, starts in Zhuhai. The fifth generation J-20 fighter jets have already landed at the exhibition site. But the attention of experts is drawn to the statement of the aerospace company from the Celestial Empire Space Pioneer. Its representatives announced plans to create a reusable intercontinental rocket-aircraft for transporting people.
Space Pioneer is developing reusable space rockets and liquid propulsion for them. The company has several successfully implemented and tested rocket engine projects in its arsenal. One of them, Tianhuo-3, has an impressive thrust of 30 tons. Based on the technologies developed to create this engine, the company plans to create an intercontinental rocket for 000 passenger seats "Tianlong-100M" for intercontinental civil space transportation.
The main focus of the air show in Zhuhai will be on unmanned aerial vehicles. China's largest manufacturers will present both civilian drones and military UAVs. The forum will demonstrate not only the drones themselves, but also the latest means of combating this new type of weapon.