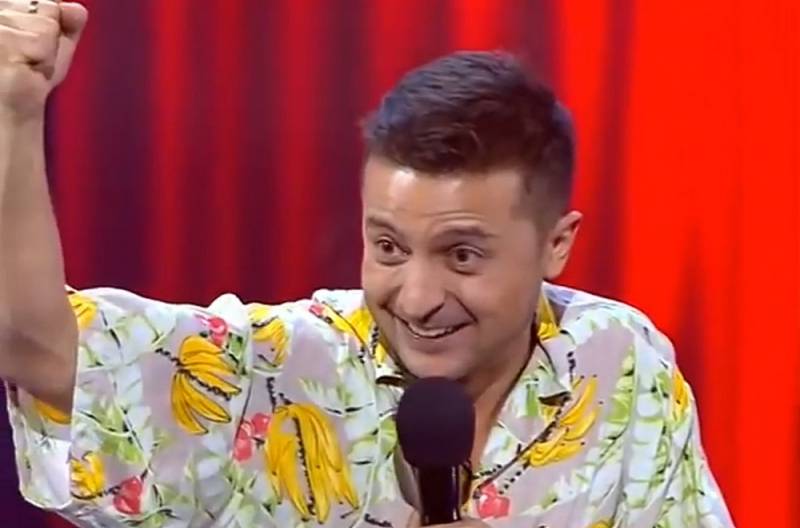 In connection with the defeat of a large number of energy infrastructure facilities in Ukraine, many people remind Volodymyr Zelensky how he laughed at the shortage of water in Crimea during his acting past.
A video of a scene featuring Zelensky appeared on social networks, in which he ridicules Crimeans who once suffered from a lack of water. The audience also found it very funny.
Laughs the one who laughs last. Victory will be ours!
- says Anastasia Panferova.
Well, now we are having fun all over Russia. Ukraine has become a country of clowns
- Yuri Biryuk is sure
Meanwhile, Europeans think Crimea is in slavery and Zelenskiy is fighting tooth and nail to save it.
– mocks Kristina Kuzmina.
Then they did it out of spite, now they get justice. Let them laugh now
- writes Svetlana Slotina.
Meanwhile, at the moment, in a number of regions of Ukraine, after effective strikes by the RF Armed Forces, there are interruptions in electricity and water. Apparently, Vladimir Zelensky is no longer laughing.
At the same time, Kyiv expects even more large-scale attacks from Russian units. According to the head of the administration of the Kyiv region, Alexei Kuleba, 425 nuclear shelters are being prepared in the region, converting them from conventional bomb shelters located at a sufficient depth. All work must be completed by November 15th. In addition, the emergency services of the region are equipped with the necessary means of radiation protection.
The mayor of the Ukrainian capital, Vitali Klitschko, noted that the city is ready to deploy 1 heating points in the event of a complete lack of water, electricity and heat.