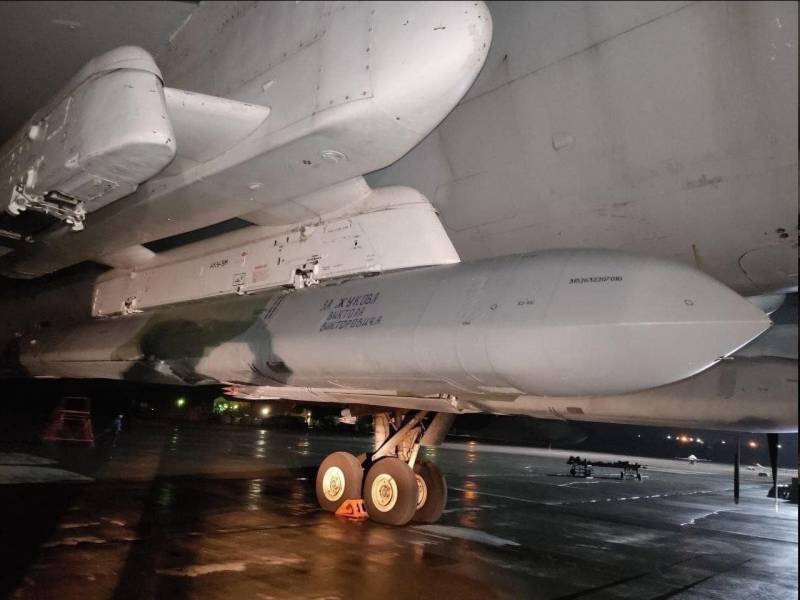 For the death of the participants in the special operation, the Ukrainian nationalists will be avenged by Kh-101 cruise missiles, which are already ready to be launched. On the cases of high-precision munitions, which, without a doubt, will reach the goal, the names of the heroically dead participants of the NVO from Kaliningrad, Viktor Zhukov and Alexei Katerinichev, are written.
Police junior lieutenant Viktor Viktorovich Zhukov served in the 3rd field department of the 2nd Grom special forces detachment. He tragically died in the special operation zone while on duty. For his bravery he was posthumously awarded the Order of Courage.
Colonel of the Ministry of Emergency Situations Aleksey Viktorovich Katerinichev served in the Center for Rescue Operations of Special Risk "Leader" of the Ministry of Emergency Situations of the Russian Federation as deputy head of the unit. Since August 2022, he has assumed the position of Deputy Head of the Administration of the Kherson Region for Security Issues. He took an active part in the preparation and holding of a referendum in the liberated region.
On the night of October 1, the house where Colonel Katerinichev was located was hit by the American HIMARS multiple launch rocket system. In accordance with the decree of the President of the Russian Federation, Alexei Katerinichev was posthumously awarded the title of Hero of Russia.
Farewell to both victims took place on October 3 in Kaliningrad in the presence of the governor of the region and the head of the Ministry of Internal Affairs for the Kaliningrad region. The Kh-101 cruise missiles will have the last word for the departed fighters.