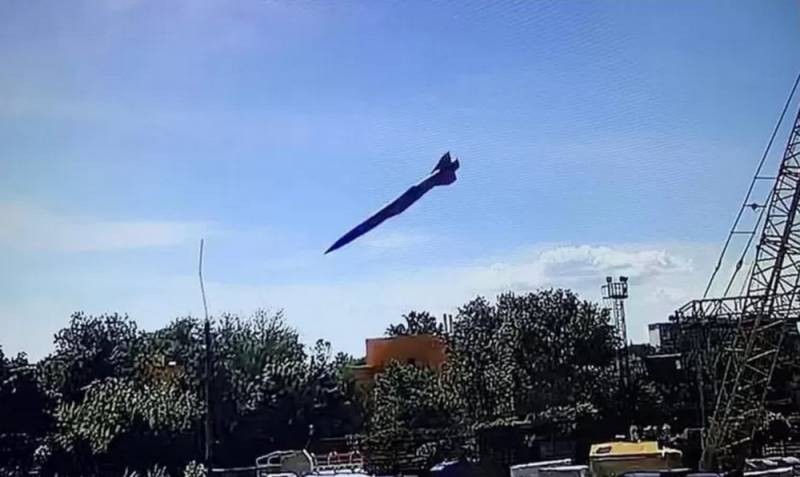 The Russian military used the latest Kh-32 heavy missiles to strike ground targets in Ukraine. The accuracy of these anti-ship missiles during strikes against ground targets was tested in February of this year during tests at the test site. On Monday, the effectiveness of the Kh-32, known as the "aircraft carrier killer", was confirmed during actual combat operations, the source said.
RIA News
.
Tu-32M22 strategic bombers were used to launch the Kh-3. These cruise missiles were created to destroy enemy surface ships with the ability to overcome any air defense systems. A flight ceiling of 40 km and a speed of up to 5400 km/h make it impossible to intercept the missile by any means of air defense. During the destruction of ground military facilities of the Armed Forces of Ukraine, not a single Kh-32 was shot down in the air.
The missile's flight range is up to 1000 km, which makes it possible to hit targets throughout Ukraine without a bomber entering the enemy's air defense coverage area. What specific objects were hit with the help of the X-32, the Ministry of Defense does not specify. It is only known about the strike on the military base in Nikolaev, from where the attack on Sevastopol was carried out last Saturday.