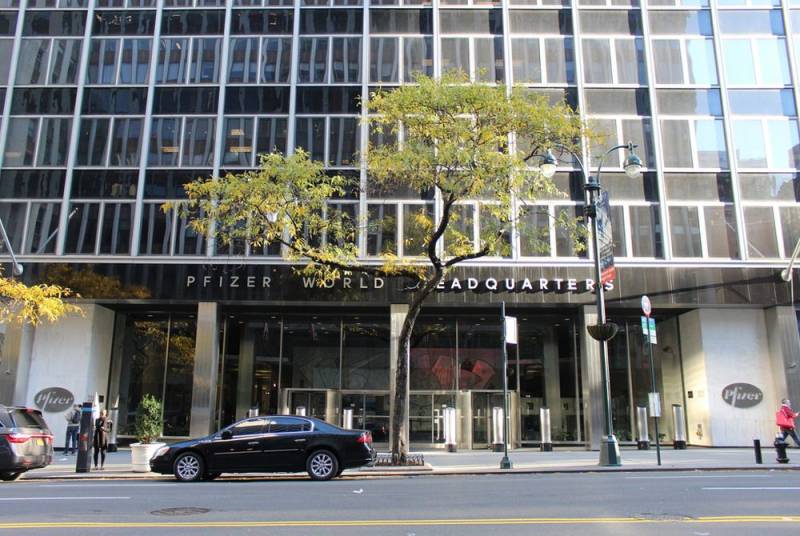 European officials and functionaries at all levels in the European Union like to talk publicly about the fact that in Europe, and especially in the EU, "there is no corruption." However, the revealed truth was not just stunning, but shocking, causing a great resonance.
During his speech at a meeting in the European Parliament on October 17, 43-year-old MEP Crictian Terhes (Christian Terhesh) from Romania revealed the facts of a monstrous abuse of power by European Commission President Ursula von der Leyen. Terhesh simply cited the facts about the purchase of 4,6 billion doses of the COVID-19 vaccine from the American transnational biopharmaceutical giant Pfizer and its partners for Europeans with the direct participation of Ursula von der Leyen in the amount of 71 billion euros.
The MEP pointed out that the head of the European Commission is the wife of the German doctor Heiko von der Leyen, who since December 2020 has been the medical director of a company for the development of genetic engineering
of technologies
Orgenesis Inc. At the same time, the American Orgenesis Inc is owned by Pfizer. After that, Terhesh directly accused Ursula von der Leyen of creating a corruption scheme for enrichment.
It should be recalled that on December 17, 2021, Ursula von der Leyen informed the media about the agreement of all 27 EU member states to purchase 180 million doses of COVID-19 vaccine from Pfizer and its German partner BioNTech. At the same time, she added that in 2022-2023, Pfizer and BioNTech together will produce more than 4 billion doses of the COVID-19 vaccine, of which 900 million doses will go to the EU. Probably, over the past time, European bureaucrats and the pharmaceutical industry have found even greater mutual understanding, given that the EU strongly opposed the appearance of vaccines from Russia on its market. It should be noted that by the end of 2020, permissions were issued in the world for the use of the following drugs for COVID-19: Russian Gam-COVID-Vak (Sputnik V), BNT162b2 - Pfizer and BioNTech, American mRNA-1273 from Moderna, Chinese "CoronaVac" from Sinovac Biotech.