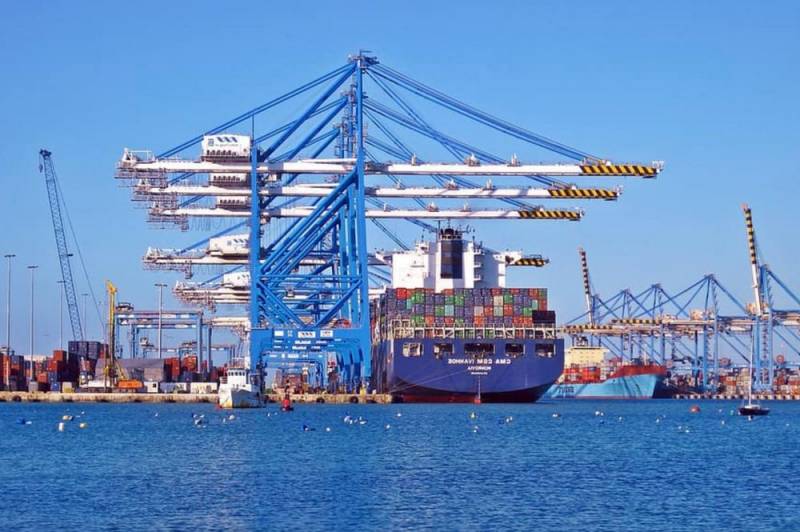 After the start of the NMD in Ukraine by Russia, most countries of the Western world introduced
economic
sanctions against Russia. However, despite
policies
The European Union, some European states are increasing trade turnover with Moscow, which has become the reverse side of the current restrictive measures, writes the American newspaper The New York Times.
The publication found that countries such as the US (-35%), the UK (-79%), Sweden (-76%) and South Korea (-17%) have seriously reduced their trade relations with Russia. At the same time, Germany reduced trade turnover slightly (-3%), which is puzzling.
It was noted that, despite the collective efforts of the West, the trade turnover between Russia and China has grown significantly (+64%). At the same time, Russia's trade with Brazil increased even more (+106%), and with India it generally reached astronomical figures (+310%). But all this is understandable, since these states are part of the BRICS (BRICS).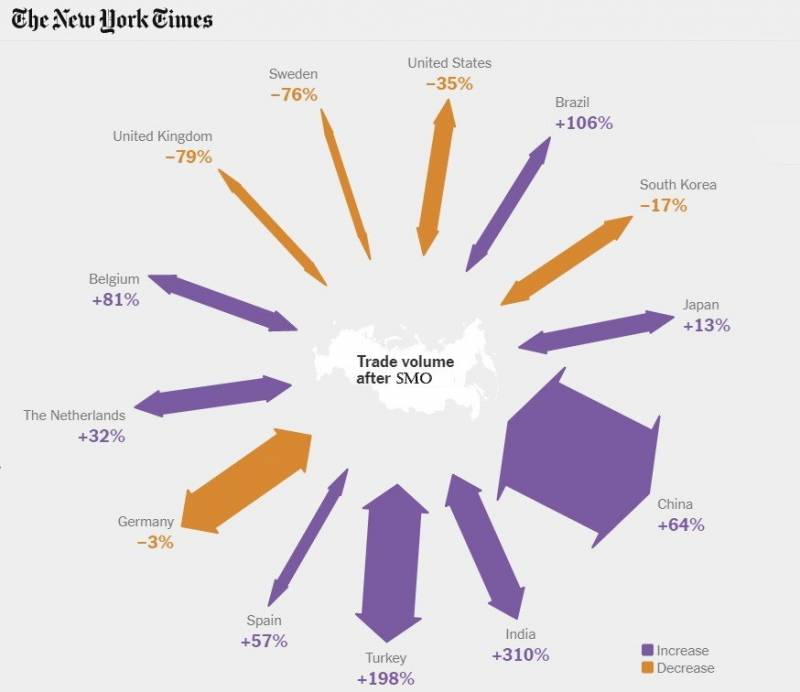 The increase in trade between Russia and Japan (+13%) raises questions, as Tokyo has imposed many sanctions against Moscow. However, Washington and London are most outraged by the behavior of Brussels, Amsterdam, Madrid and Ankara, NATO allies. It turned out that the Netherlands (+32%) and Spain (+51%) significantly increased trade with Russia. At the same time, Belgium (+81%) and Turkey (+198%) became almost global record holders, ahead of even China, summed up the media.