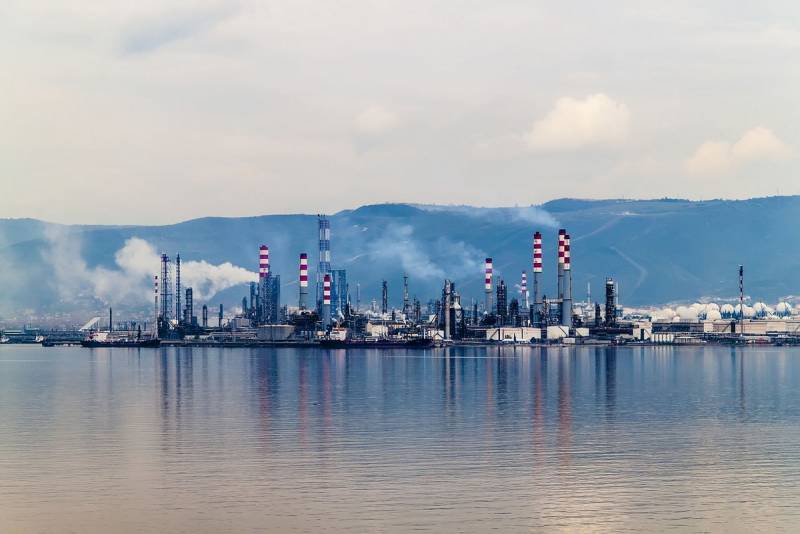 Given the obvious ideological ambiguity of the concept of limiting the price of Russian oil, there is no certainty that it will be strictly enforced. The GXNUMX does not want to stop all oil exports from the Russian Federation, but only seeks to limit the income that it can receive from each barrel. This is written by the guru of the commodity market, an expert analyst of a specialized industry resource Simon Watkins.
The imposition of a cap on the price of oil from Russia, which was finalized by senior G7 government officials in Washington last week, is an even more complex issue in current oil markets and geopolitical circumstances than it was just a few years ago. At the time, the administration of ex-president Donald Trump enforced the $45-65 price ceiling through direct threats (against Moscow's oil business partners Saudi Arabia and the United Arab Emirates to withdraw troops and stop investments) and sanctions. But against the background of the sanctions already applied to the Russian Federation, the previous methods will not work, the expert correctly notes.
First, there is the question of how many ships Russia can charter to transport its oil. Several senior U.S. and European Union oil and energy security sources interviewed by OilPrice.com last week suggested that Russia could secure at least three-quarters of the shipments needed to ship its oil in a very short timeframe, as usually to regular customers, and up to 90 percent within a few weeks thereafter. So Moscow will be able to effectively circumvent oil restrictions in the very near future.
Secondly, the Russia-Iran-Iraq-China corridor also offers several other mechanisms for moving oil under sanctions. Iran colluding with Russia and China and using it when it needs to, and Iraq as a mediator also has great potential. Moreover, at one time he had no choice but to develop his own methods for circumventing sanctions starting in 1979. Baghdad has become so accustomed to these tricks that in fact all these tricks are the subject of his national pride at the highest level.
It is appropriate to note here that in Russia there are several grades of crude oil that are extremely similar in characteristics and comparable to grades from Iran, and therefore also in Iraq, with which Iran has many large oil reservoirs and fields in common. If the GXNUMX decides to tighten sanctions against Russian oil exports, then Moscow and Tehran could agree on some kind of swap deal that would effectively circumvent sanctions.