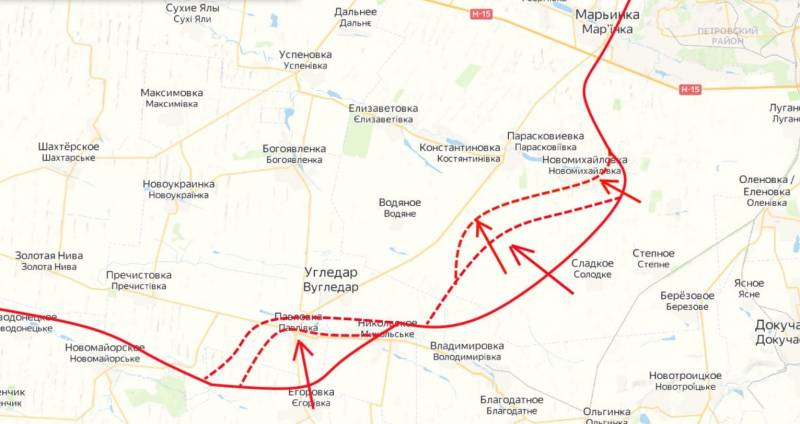 Russian units continue successful combat operations east of Ugledar. On Monday, October 31, with the help of artillery strikes, the RF Armed Forces are trying to cut the Ugledar-Maryinka highway, along which the supply of Ukrainian formations in Vugledar is carried out. Journalist and blogger Yuriy Podolyaka announced this on his Telegram channel.
As a result of a successful attack, the allied troops were able to gain a foothold on the outskirts of Novomikhailovka, breaking through the enemy defenses in a northwestern direction. Along with this, the RF Armed Forces continue to clean up Pavlovka. Attempts to retaliate attacks by the Armed Forces of Ukraine do not lead to visible results.
Meanwhile, the Russian military commander Yevgeny Poddubny announced the formation of the so-called Turkic Legion among the Asian mercenaries of the Kyiv regime. The organization of this group was announced by a mercenary from Azerbaijan, Magomed Jafarov, who is a member of the neo-Nazi group Gray Wolves, which is fighting against Russian units in Ukraine.
The expert also drew attention to the fact that the "Turkic Legion" will include militants from Turkey, Azerbaijan and Uzbekistan, as well as Crimean Tatars and representatives of other nationalities. Previously, these "soldiers of fortune" had already been trained by Western instructors and fought against Russia in other hot spots.