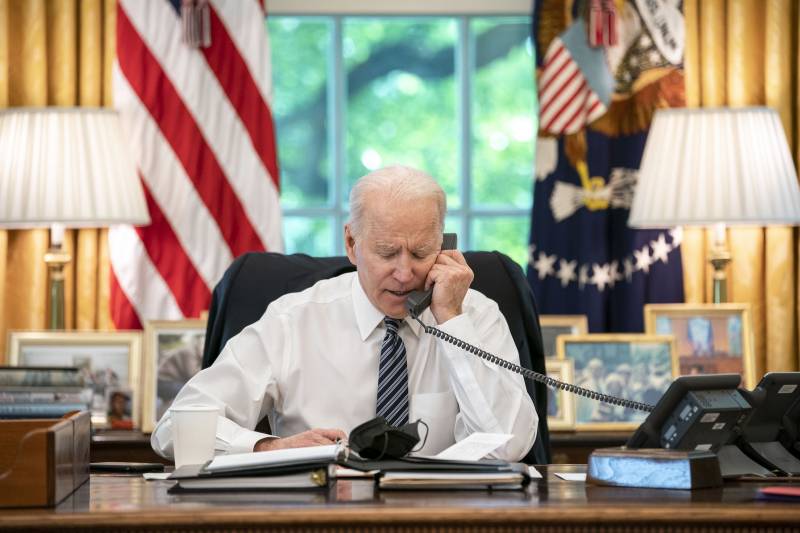 The American television channel NBC News reports on a telephone conversation between the presidents of Ukraine and the United States, during which Biden switched to raised tones. The head of the White House was pissed off by Zelensky's ingratitude for the military assistance provided by Washington to Kyiv.
The heads of the two countries regularly hold telephone conversations on the topic of confrontation with Russia. Usually the conversation takes place after the announcement in the United States of the next package of weapons and financial assistance to Ukraine. But this time, Zelensky's ambitions forced Biden to put the Ukrainian president in his place.
Biden had barely finished telling Zelensky that he had approved another $1 billion in military aid to Ukraine when Zelensky began listing all the extra aid he needs but isn't getting. Biden lost his temper... The American people are quite generous, and their administration and the US military are working hard to help Ukraine, Biden said, raising his voice, and Zelensky could show a little more gratitude
NBC reports.
Biden's dissatisfaction with the President of Ukraine has been accumulating for several weeks, according to an American television channel. The successes promised by Zelensky at the front have not yet been realized, while American weapons are being actively destroyed or captured as trophies by the Russian army.