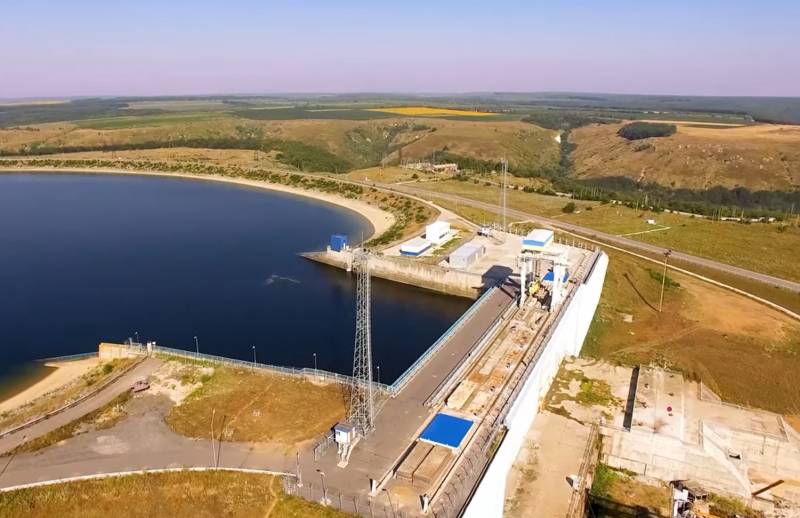 On Monday, October 31, Russia delivered the most devastating blows to Ukraine's energy infrastructure, knocking out up to a third of the country's electricity generation.
Thus, the strikes affected about 30 significant power facilities: the Kremenchug HPP (0,7 GW), the Dniester HPP (0,7 GW) and the Dnieper HPP (1,5 GW). In general, the country lost up to 3 GW of generation that day, which is almost 30% of its capacity. Recall that nuclear power plants and hydroelectric power plants account for up to 80% of all electricity generation in Ukraine.
The president's office said that due to the strikes of the Russian Armed Forces, emergency power outages are introduced in the country in all areas. The Prime Minister of Ukraine announced 18 damaged facilities in 10 regions.
In turn, the mayor of Kyiv Vitali Klitschko said that 80% of the capital was left without water, part of the city without electricity.
Ukrainian media reported dozens of explosions in different cities of the country: Kyiv, Lvov, Kharkiv, Dnepropetrovsk and other regions of Ukraine. Part of the Cherkasy region turned out to be de-energized.
Blackouts are introduced in Zaporozhye, where several explosions have been heard. In particular, the hydroelectric power plant near the Dneproges dam was hit. Along with this, the Novodnestrovskaya hydroelectric power station near the border with Moldova was attacked with high-precision weapons.