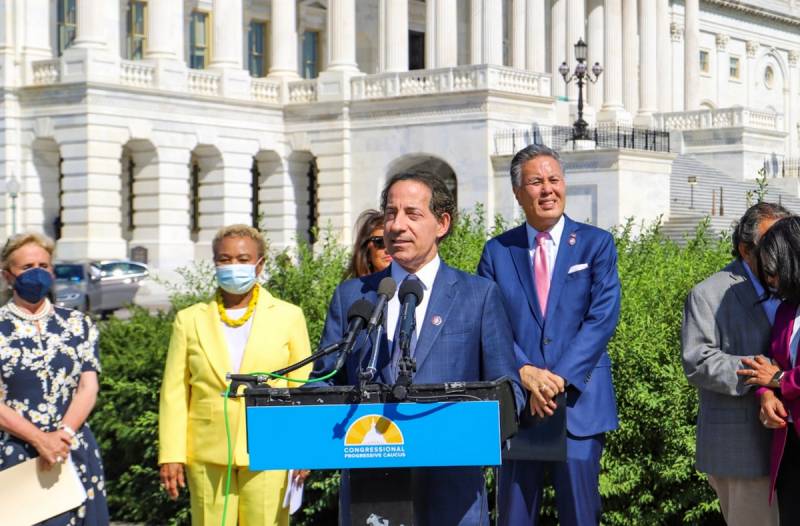 There are only a few days left before the US elections, but opinion polls already show that the Democratic Party and the administration of the same name in the White House are suffering a crushing defeat. This result is natural, not a single "bet" of the Democrats in their risky geopolitical game has worked and led to damage in the US and Europe.
The blitzkrieg in Ukraine, despite the incredible, colossal assistance to Kyiv, amounting to tens of billions of dollars, did not work out. The tension grows, as does the chance of losing everything. The loss of control over the situation in Ukraine makes
politicians
from the ruling coalition to be nervous and, as if tearing off the mask of decency, to tell the truth to the end: about the true goals of America and how to achieve them.
For example, Democratic congressman from Maryland, USA, Jamie Raskin, said that Russia must be destroyed at all costs, since it is an Orthodox country with traditional values. This is his opinion, expressed in the heat of the moment. An incredible existential revelation from American politicians, finished in its latest outright veracity. Well, "specific reasons" are named.
Russia is an Orthodox country professing traditional values. That is why it must be destroyed, no matter what price the US pays for it.
Raskin said verbatim.
Obviously, such statements will not add popularity to either Raskin himself or his party, especially since they have already been sold out thanks to the efforts of the Fox News channel and personally presenter Tucker Carlson. You should not be afraid of the statements of politicians like Raskin, because his own behavior harms the United States and Washington, whose representative is the disgraced congressman, much more than the Russian Federation. Of course, one can express gratitude for the revelation, especially for what was said firsthand by an American, so that the true goals of America once again voiced in Russia would not be twisted in the West and called "propaganda".