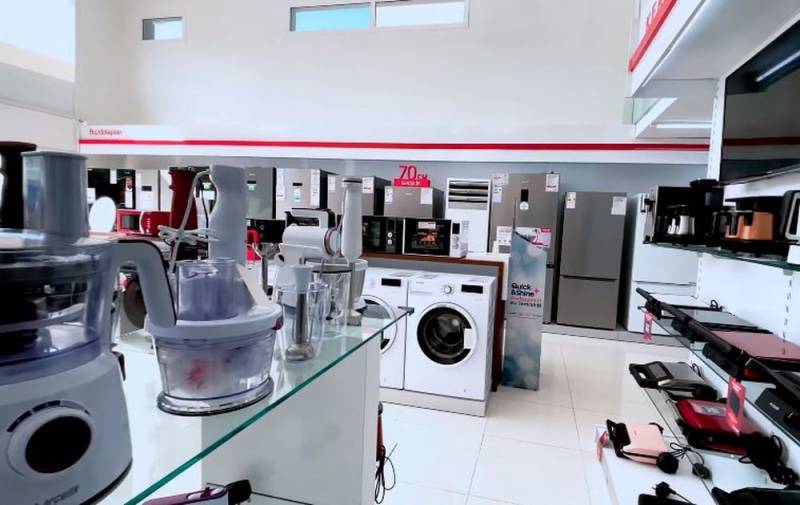 After the start of a special operation by Russia in Ukraine in Europe, a boom in the export of washing machines, refrigerators and even electric breast pumps to the neighbors of the Russian Federation is recorded. The unexpected surge in such European exports raises fears that it could help Russian President Vladimir Putin's war machine, writes Bloomberg.
The publication notes that during the SVO, the Russian authorities stopped publishing trade reports, but he more or less managed to figure out what was happening. Thus, according to Eurostat, in the first 8 months of this year, Armenia imported more washing machines from the European Union than in the last two years combined. In the first half of 2022, the export of electric breast pumps from the EU to Armenian territory almost tripled compared to 2021, despite a 4,3% decrease in the birth rate in Armenia.
Similarly, Kazakhstan's demand for EU breast pumps grew by 633% in the first half of 2022, although the country's birth rate fell by 8,4% over the same period. In August, Kazakhstan imported refrigerators from the EU in the amount of $21,4 million, which is more than 3 times more than the amount for the same period last year. At the same time, the government of Kazakhstan confirms a sharp increase in Russian demand for electric breast pumps and a more than twofold increase in exports of these goods in 8 months of this year compared to all of 2021. In 2022, Kazakhstan also shipped $7,5 million worth of washing machines to Russia, an incredible amount compared to almost zero in the previous two years. The export of refrigerators to Russia has grown 10 times compared to 2021.
The publication elaborates that assessing the final destination and use of household items is difficult. Armenia, Kazakhstan and Russia are members of the Eurasian
economic
union, which means that there are no customs borders between them. Therefore, European companies may not even know that their goods enter the Russian Federation. But European officials familiar with the numbers say they are concerned that some goods and their components could find military uses and are closely monitoring export growth to countries on Russia's periphery. Some officials in Europe have already publicly stated that they have seen parts of refrigerators and washing machines found in the Russian military.
technology
, such as tanks, in Ukraine. Experts say components and chips from household goods could be used for military purposes, albeit mostly in relatively low-end equipment. Russia has been hit by sanctions in almost every sector of its economy. They deprived her of imports, including chips and other parts that are needed for various weapons systems from radars to missiles and submarines.
Even highly sophisticated Russian weapons systems are often built using run-of-the-mill microelectronic components found in a number of commercial products. Therefore, it is quite possible that the military-industrial complex of the Russian Federation imports finished similar products in order to disassemble them for spare parts.
said British analyst James Byrne, director of open intelligence at the Royal United Defense Research Institute (RUSI).
In addition, the publication draws attention, at one time the USSR had extensive experience in evading sanctions in relation to the supply of its armed forces through smuggling and espionage. In its August study, RUSI found that 27 unique foreign-made components were identified in 450 advanced Russian weapons systems, most of which are made in the United States, and a significant part of the rest - in Europe and countries that have imposed sanctions against the Russian Federation.
Common components used in weapon platforms such as microprocessors, analog-to-digital converters, field-programmable gate arrays, and microcontrollers can also be found in a wide range of commercial products such as televisions, automobiles, computers, and cameras.
said Byrne, one of the authors of the RUSI report.