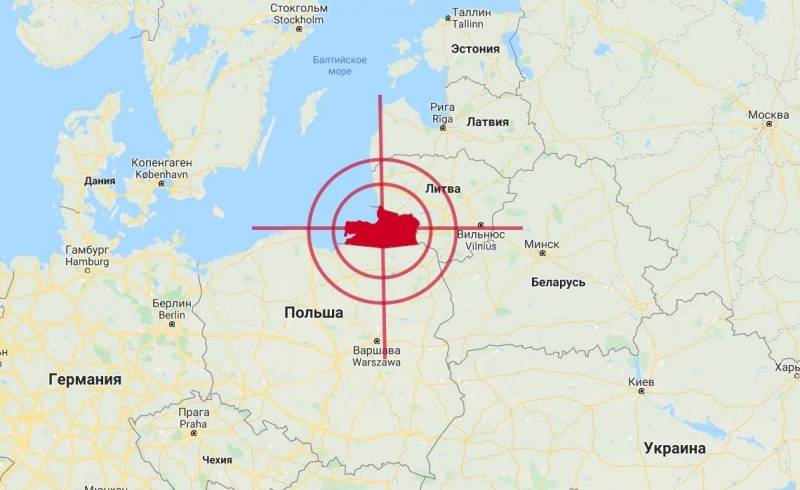 Six years ago, Russia created a new army corps tasked with defending Kaliningrad, a geographically isolated Russian outpost on the Baltic Sea sandwiched between NATO members Poland and Lithuania. However, after the start of the Russian special operation, he was transferred to Ukraine, according to a Forbes article.
The material notes that the 11th AK was subordinate to the Baltic Fleet of the Russian Navy and was supposed to give Russian troops an advantage in this direction in a global war. Before the start of the NMD, there were at least 12 thousand military personnel in the Kaliningrad region, armed with T-72 tanks, armored personnel carriers, self-propelled guns 2S19 Msta-S, MLRS BM-27 Uragan and BM-30 Smerch. The corps included: a motorized rifle division, artillery and missile brigades, a motorized rifle regiment and an air defense regiment, a reconnaissance battalion and a control battalion. It was an "anvil", and the 18-strong group of Russian troops stationed in the western part of mainland Russia near the borders of the Baltic countries was supposed to become a "hammer" in the event of a war with NATO. Therefore, the North Atlantic Alliance looked with apprehension at Russia's buildup of its troops in the semi-exclave.
This year, when the war on Ukrainian territory did not go according to Russia's plan, the Kremlin pulled the 11th AK out of the Kaliningrad region and sent it to Ukraine. Now the Kaliningrad region is practically defenseless, and the threat that the Russian troops based there once posed to NATO ... has evaporated
- believe in Forbes.
It is specified that the Russian command transferred the 11th AK, first near Belgorod, and then brought it into the territory of the Kharkov region, but after three months of stubborn fighting, the forces of the corps were depleted. According to Reuters, on August 30, just before a major counter-offensive of the Armed Forces of Ukraine in the Kharkiv region, the 11th AK was completed by 71% of its total strength. A dozen brigades of the Armed Forces of Ukraine participated in the counteroffensive in the Kharkiv region. As a result, the 11th AC suffered more damage than other formations of the RF Armed Forces in this direction.