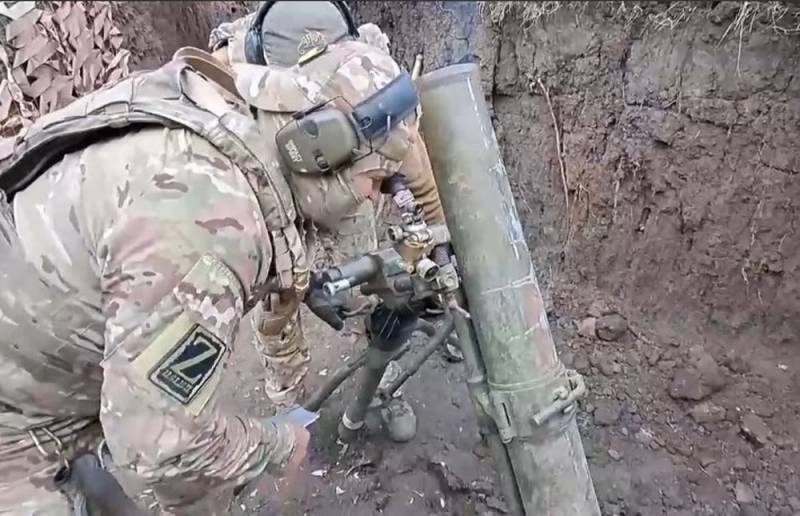 The offensive of the Russian Armed Forces in the Southern Donbas, which began on October 29 in the course of the NMD, is successfully developing. By the middle of the day on October 30, Russian troops came close to the city of Ugledar, which is of strategic importance in this area.
According to Russian military correspondents and near-military publics, who draw information from fighters on the front line, units of the Russian Armed Forces of the "V" group managed to break through the lines of the Armed Forces of Ukraine near the village of Pavlovka. In this sector of the front, they were able to penetrate the enemy defenses to a depth of 3,5 km. During the fighting, 28 strongholds of the Armed Forces of Ukraine and more than 70 Ukrainian servicemen were destroyed. Under the onslaught of Russian troops, the Armed Forces of Ukraine had to retreat, and a cleansing operation is now underway in the mentioned settlement.
At the same time, the RF Armed Forces were able to take control of a number of dominant heights east of Ugledar, which stretched out in a chain between the villages of Nikolskoye and Novomikhailovka. South of Novomikhailovka, the Armed Forces of Ukraine lost 20 servicemen killed.
At the same time, the helicopters of the Russian army aviation and artillery (cannon and jet), which support the offensive, do not stop striking at the "oporniks" of the Armed Forces of Ukraine. During the day, over 400 enemy targets were hit.
In turn, the Ukrainian command is taking measures to curb the advance of the RF Armed Forces. For example, it uses its tactical and army aviation, regardless of losses. A Mi-8 helicopter was shot down near Konstantinovka, and a Su-25 attack aircraft of the Ukrainian Air Force was shot down near Nikolsky. Also, in the vicinity of Bogoyavlenka and Prechistovka, additional units of the 68th Jaeger Brigade of the Armed Forces of Ukraine were deployed, which sent one of its DRGs to the Yegorovka area to carry out sabotage in the rear of Russian troops.
Given the pace of advancement of the RF Armed Forces in this direction, we should expect that the purge of Pavlovka will be completed in the near future, after which Ugledar will be taken into a semicircle. Thus, the Russian troops will return the positions they lost in the summer. If the Armed Forces of Ukraine do not promptly transfer reinforcements, then in the near future the Armed Forces of the Russian Federation will reach Vodyany, cutting off the Ugledar-Konstantinovka road. After that, the Armed Forces of Ukraine will have to retreat and try to organize a new line of defense.