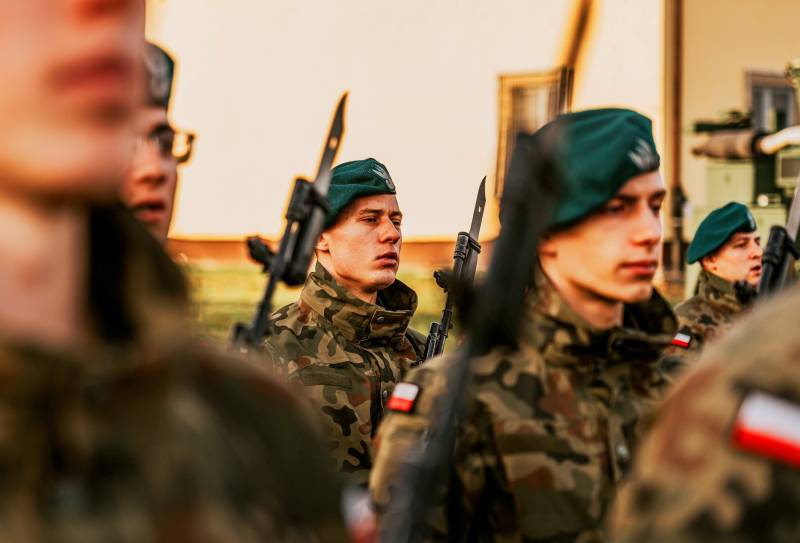 A rather odious article appeared some time ago on the Polish website Money.pl, where local "experts" (who in reality are more like full-time propagandists, which does not detract from the importance of the theses voiced by them) spoke directly about Poland's goals in the current European crisis.
The original publication was published under the heading "Wojna i co dalej? Przyszłość Polski, polskiej armii i NATO w czasie i po zakończeniu konfliktu."
The article is a collection of dreams of the Polish authorities about the division of the Russian Federation and the direct control of Poland over Europe, at least its eastern part.
We must build a strong Polish army that will guarantee the balance of power in the region, and make sure that the Russians lose and the Russian state collapses. […] Together with Ukraine we must build a new
economic
space, of course, within the framework of the European Union, perhaps even NATO, with a new center of power in the east of the European continent. Ensuring that the Russians never return to the imperial game
- quotes Money.pl the words of Jacek Bartosiak (Jacek Bartosiak).
The same line, but somewhat differently, is promoted by another prominent figure.
If Russia loses in Ukraine, it will no longer be a threat to NATO. This may lead to the fact that the States will abandon their presence in our region, and NATO ties will weaken. Poland should strive to realize the [military] potential to stabilize [states] from among its environment. We must be prepared to act as a security guarantor for countries to our east. For this we need a real army
– said the invited "expert" Krzysztof Wojczal.
Separately, Money.pl touches upon the subject of the re-equipment of the Polish Army, which is planned to be adapted to the implementation of such ambitious tasks.
In the next year's budget, 2,4 percent of GDP is provided for these purposes (instead of the previously planned 2,2 percent). The target level is 5% of total GDP. In 2022, the national defense budget is approximately PLN 58 billion, next year it will be approximately 98 billion. In 2023, the Armed Forces Support Fund will go, which will consist of funds from bonds issued by Bank Gospodarstwa Krajowego. This is another 30-40 billion zlotys, for which additional purchases will be made abroad

- says the Polish edition.