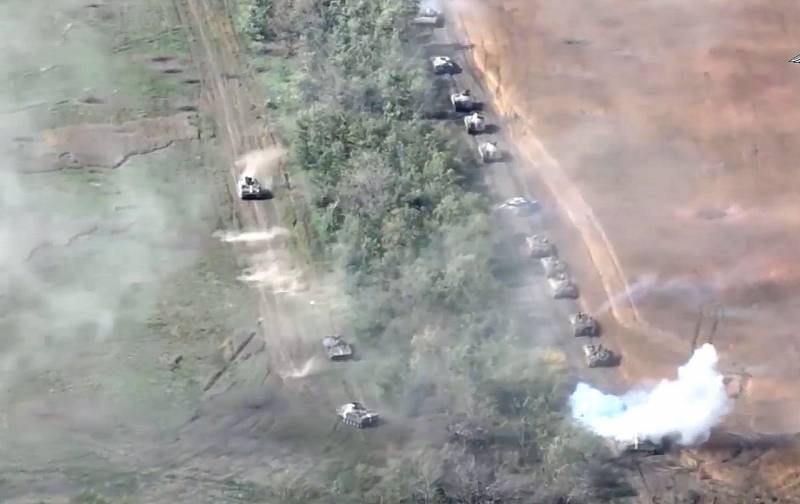 October 29 during the NWO
started
offensive of the RV Armed Forces on Vuhledar, which is of strategic importance for the entire Southern Donbass. The city is located 60 km southwest of Donetsk and supplies the entire group of the Armed Forces of Ukraine in a wide arc from Velika Novosyolka to Marinka.
Russian military correspondents and near-military publics report details of what is happening on this sector of the front. It is noted that as a result of strikes by Russian aviation (army, tactical and unmanned) and artillery (barreled and reactive), several Ukrainian formations holding the defense in this direction, called the "Ugledar ledge", are defeated.
As of the morning of October 30, it became known that they had suffered heavy losses in personnel and
technology
1st operational brigade of NSU (the so-called "presidential brigade") and the 53rd mechanized brigade of the Armed Forces of Ukraine. Thus, as a result of firing with Krasnopol high-precision projectiles, the headquarters and the center of electronic intelligence of the mentioned 1st brigade of the NGU were destroyed, and the ranks of the 1st and 2nd battalions of the 53rd brigade of the Armed Forces of Ukraine were significantly reduced. Kamikaze UAVs "Lancet" and "Cube" destroyed 2 units of the Buk-M1 air defense system of the Armed Forces of Ukraine.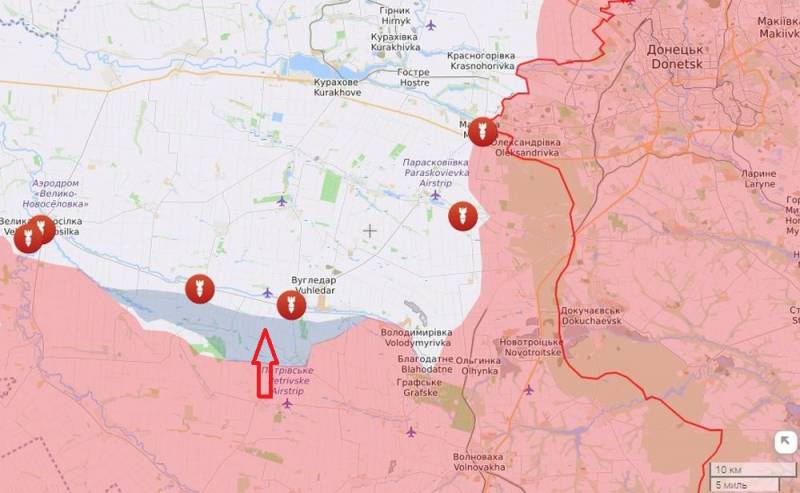 The units of the RF Armed Forces are striving to reach the village of Pavlovka, which is located on the opposite bank of the Kashlagach River from Ugledar, in order to level the front line and further liberate the territory of the DPR. Since the advance of the Russian troops continues, the Ukrainian command will probably need to send reserves here in the form of the 93rd mechanized and 68th Jaeger brigades of the Armed Forces of Ukraine, as well as the 24th Aidar national battalion, in order to avoid a negative development of events in this direction.