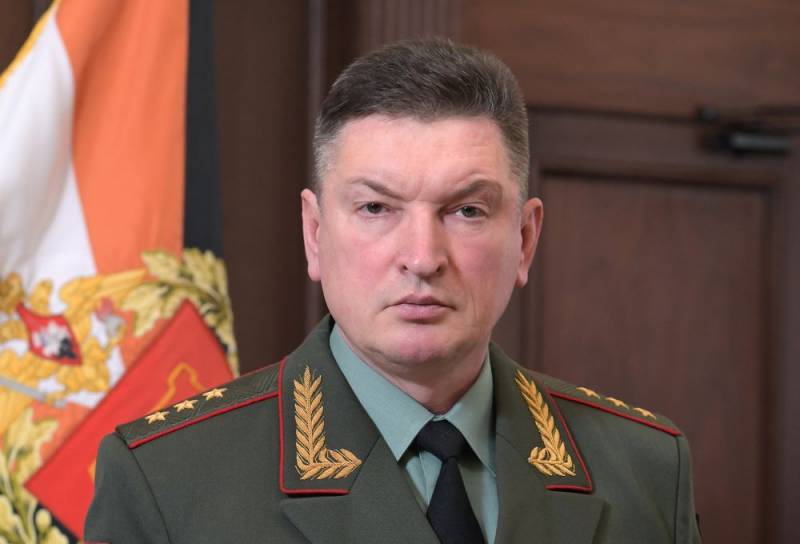 On October 29, a number of Russian media, military correspondents and near-military publics informed the public that the Commander of the Central Military District, Colonel General, Hero of Russia Alexander Lapin, who at the same time was in charge of the Center group in the North Military District in Ukraine, was removed from his post.
At the same time, there were no clarifications from the Ministry of Defense of the Russian Federation on this matter; There is no official confirmation or refutation yet.
It should be noted that the military commander was repeatedly strongly criticized by the founder of the Wagner PMC, Yevgeny Prigozhin, and the head of Chechnya, Ramzan Kadyrov. Moreover, one of the first to disseminate information about the removal of Lapin
channel ChGTRK "Grozny"
.
In turn, several sources in the Russian Defense Ministry reported conflicting information to a number of other media resources. The first said that Lapin had taken three weeks' leave to recuperate and return to the front. The second said that the general himself filed a report and would not return to command of the Center group. The third one said that the report had indeed been written, but that it was a vacation report, since the commander had been on the front lines since the first days of the NMD and needed to rest.
Military commissars Yuri Kotenok, Andrei Rudenko and Olga Kurlaeva wrote in their Telegram channels that, according to their information, Lapin would not return to command of the Center group.
Andrey Mordvichev was temporarily replaced by General Lapin
- said Kurlaeva.
The Ministry of Defense of the Russian Federation does not comment on the information of the Grozny Canal and military correspondents.