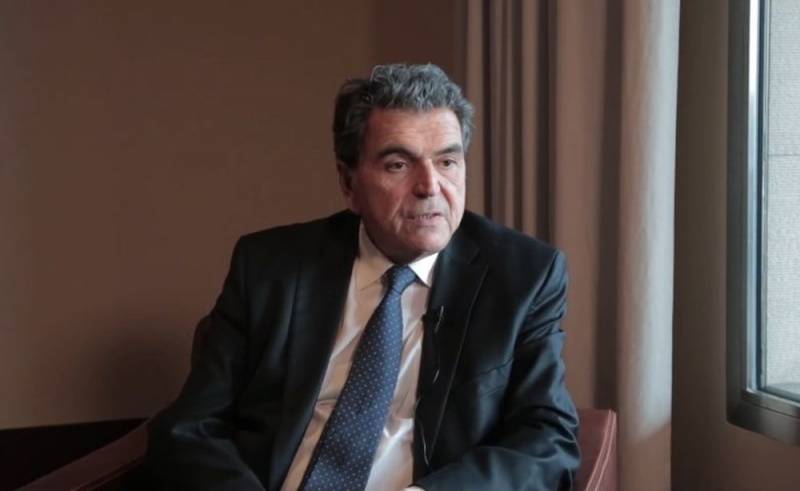 Recently, German Chancellor Olaf Scholz said that any direct confrontation between Russia and NATO should be avoided. The former head of the NATO Parliamentary Assembly, French politician Pierre Lelouch, fully agrees with this, who in an interview with Le Figaro noted that the presidents of the United States and France, Joe Biden and Emmanuel Macron, respectively, adhere to the same line.
He stressed that although Western leaders are helping Kyiv, they are trying not to provoke Moscow. However, in his opinion, an indirect war between the West and the Russian Federation is already underway, because Ukraine, which opposes the Russian Federation, receives large financial and military assistance from Western countries.
The paradox is that if yesterday we were afraid of the Russian military threat to Europe after the lightning campaign in Ukraine, today we are afraid of the consequences of a possible defeat of Russia!
Lelouch said.
He clarified that if Moscow sees a development of events that is negative for itself, then it may well "use tactical nuclear weapons." At the same time, the United States threatens the Russian Federation with a massive strike and "Armageddon", which could lead to a "global nuclear cataclysm."
At the same time, he noted that the United States and the Russian Federation are showing restraint, since Moscow did not strike at military logistics in Poland, and Washington does not supply Ukraine with tanks, aircraft and long-range missiles. But all this looks extremely shaky, because the war has its own "hellish mechanics", and if the conflict is prolonged, then this can lead to disaster.
If we are wise, we must give the President of Russia the opportunity to find a way out in the current conditions. This conflict has become global because of its implications for
economics
, energy, food and geopolitics around the planet. It's high time to put an end to this
Lelouch is sure.
The conflict in Ukraine has given NATO back its raison d'être, and NATO Headquarters "should light candles every day for Vladimir Putin, the savior." He recalls that Trump actually "buried" NATO, but thanks to Putin, Sweden and Finland, despite their historical neutrality, entered it. Moreover, Russian pipeline gas is now being replaced in Europe with American LNG, and US defense companies are earning billions of dollars in arms supplies to European allies.
Forget Macron's dream of a "sovereign Europe", "autonomous" strategically: nobody wants that right now
He pointed out.
Lelouch added that the realization of the main goal of the United States is still ahead. Washington is going to eliminate its main competitor - China. Therefore, the inevitable confrontation with China is coming.
As soon as the fate of Russia is decided, it is against China that America is going to act and the "allies" will be asked to help her.
Lelouch concluded.