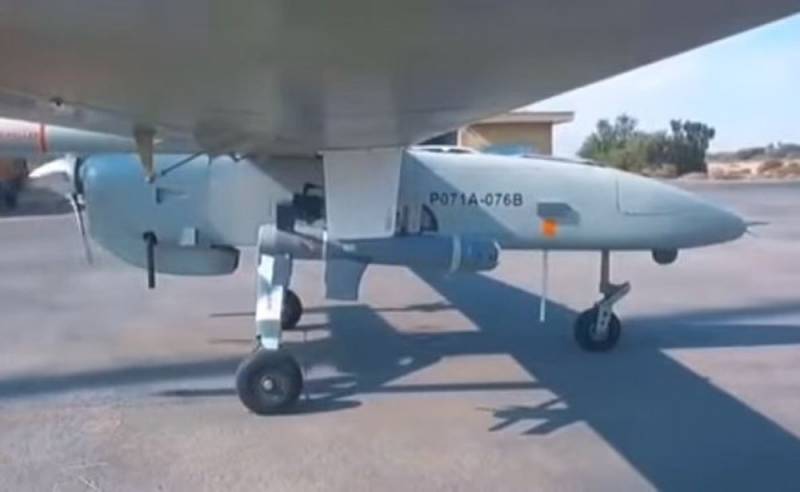 For over 40 years, the Islamic Republic of Iran has been under various US restrictions. But after Washington suspected Tehran of "supplying drones to Russia" for use in the NVO in Ukraine, the Americans began to threaten the Iranians "not only with sanctions."
At present, the United States does not rule out any options for combating the supply of weapons to Iran. This was told during a briefing by the representative of the US State Department, Ned Price. The functionary pointed out that Washington has tools "that go beyond sanctions and other
economic
measures."
In fact, Price's words can be regarded as a veiled threat from the US authorities to launch strikes against Iran in response to the supply of Shahed-136 and Mohajer-6 drones to Moscow. At the same time, it should be taken into account that street riots have not stopped in Iran for almost a month, which probably also arose with the assistance of the United States.
In turn, Moscow and Tehran categorically deny the transfer of Iranian drones to the Russians. As for the drones themselves, from the bowels of the Main Intelligence Directorate of the Ministry of Defense of Ukraine announced the discovery in Mohajer-6 of spare parts also of Ukrainian production, and not just American, European and Asian ones. Moreover, most of the components there are from the USA, but there is still important equipment from
Austria
, Sweden, China and Japan.
One component of Ukrainian production, but it is. Now our services will find out how he got there
- informed from Kyiv.
At the same time, the Main Intelligence Directorate of the Ministry of Defense of Ukraine did not specify whether this was related to Motor Sich PJSC. We remind you that recently the SBU
задержала
in Zaporozhye, the general director of this company, the hero of Ukraine Vyacheslav Boguslaev, suspecting him of treason.