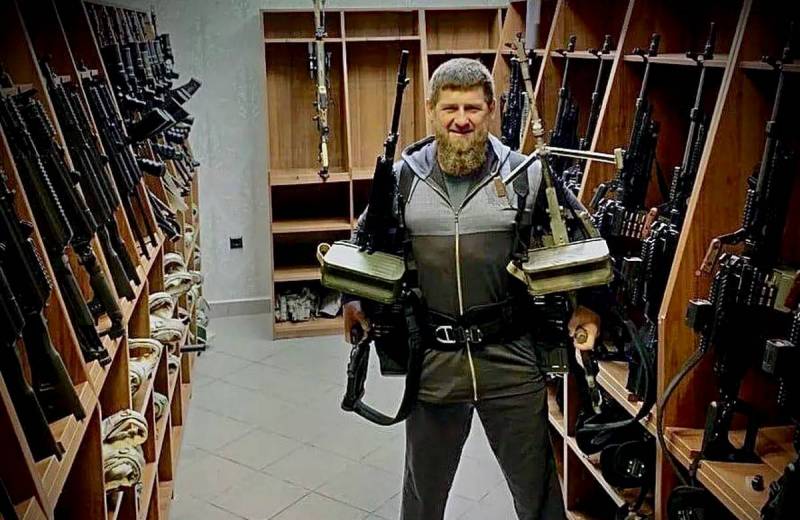 The head of Chechnya, Ramzan Kadyrov, reported to the public on the progress of a three-day separate operation within the framework of the NWO called "Retribution". He presented data on enemy losses and other interesting details late in the evening of October 28 in his Telegram channel.
According to him, on October 25-27, 657 military personnel of the Armed Forces of Ukraine and their allies (representatives of other departments, nationalists and mercenaries) were destroyed on October 300-40 alone in the Nikolaev-Krivoy Rog direction, and another 8 were injured of varying severity. In addition, 5 units of special equipment, 20 tanks, 7 infantry fighting vehicles, 4 armored combat vehicles, XNUMX mortars and XNUMX howitzers were destroyed.
Iblis detachments overtook punishment in the Akhmat special forces sector under the command of dear BROTHER Apta Alaudinov - the Soledar direction. In one day, the fighters shot down here: 4 tanks, 5 infantry fighting vehicles, 1 armored vehicle, 4 pickup trucks. Destroyed 95 Satanists and 2 fortified positions with mortars. This is only preliminary and most compressed data.
- he added.
Kadyrov specified that the National Guard battalions from Chechnya and the regiment of the Russian Defense Ministry also showed themselves well in the Donetsk direction. He stressed that the work continues.
The head of Chechnya noted that before that, Russian forces only repelled attacks, but now the enemy has no time for offensive actions. The Russian forces themselves went on the offensive, increasing the fire impact on the enemy.