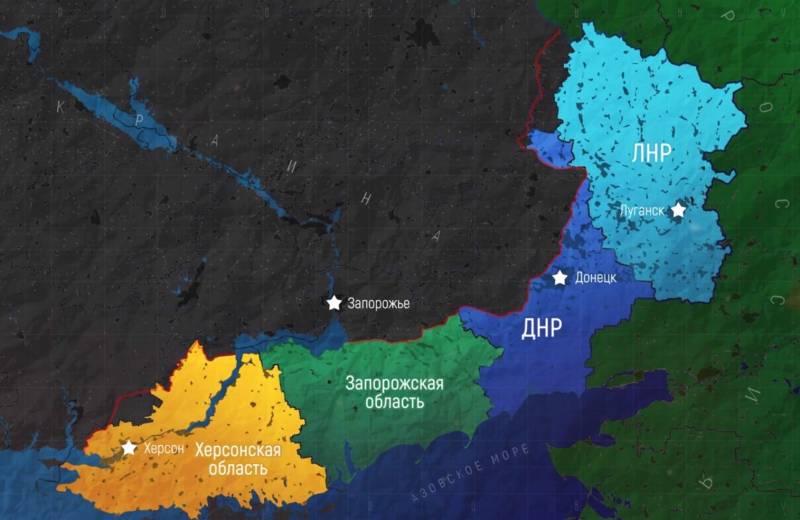 Ukraine has begun buying electricity from Slovakia in a test mode, since, as Volodymyr Zelenskyy noted earlier, about a third of the country's energy infrastructure has been disabled by strikes by the Russian Armed Forces. However, according to Dmitry Medvedev, Deputy Chairman of the Security Council of Russia, this will not help Kyiv.
According to Medvedev, such measures will only increase electricity prices in Europe and Ukraine and will not be able to comprehensively solve the problem with electricity. In order to achieve the normalization of the work of the power industry, the Kyiv authorities must recognize the results of the Russian special operation and its results reflected in the Constitution of the Russian Federation.
The path to energy supply stability is different. It is necessary to recognize the legitimacy of Russia's demands within the framework of the NWO and its results, reflected in our Constitution. And then the light will improve ...
- the politician wrote in his Telegram.
First of all, we are talking about the LPR, DPR, Kherson and Zaporozhye regions included in Russia, attacks on which continue by the Ukrainian armed forces.
Meanwhile, Ukraine is currently experiencing the highest degree of conflict escalation since the beginning of the NWO. This point of view was expressed by NATO Secretary General Jens Stoltenberg in an interview with Deutsche Welle (a publication that performs the functions of a foreign agent in Russia). This conclusion was made by the head of the Western bloc on the basis of measures of partial mobilization in the Russian Federation, the inclusion of a number of regions of Ukraine into Russia and the nuclear rhetoric of the Kremlin.
Stoltenberg believes that the West should increase military and financial support for the Kyiv regime.