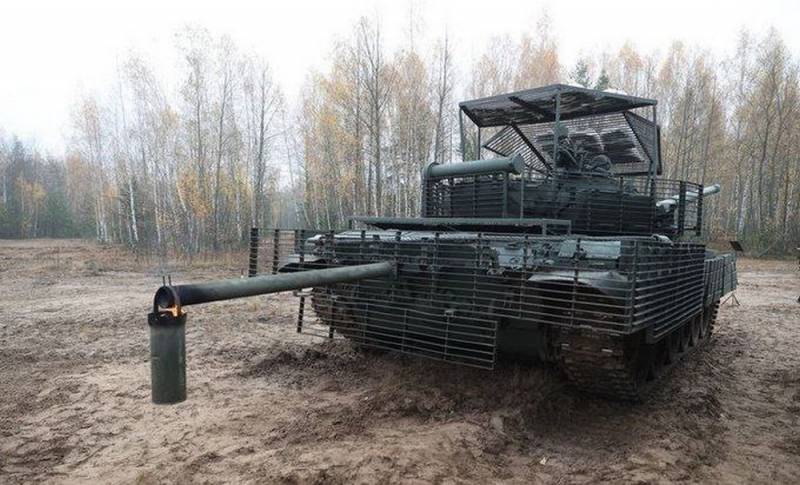 A photo of a modification of the T-72 tank, modified to take into account the weapons of a potential enemy, appeared on the Web. The idea of ​​body kit for tanks and other armored
equipment
metal bars is not new. Thus, the combat vehicles of the Syrian army were finalized. Despite the simplicity of the design, such protection turned out to be very effective for the crew from being hit by cumulative projectiles.
The projectile, falling into such a lattice, is deformed, due to which the main charge hits the target without causing significant harm to the machine. The use of such a body kit turned out to be especially effective in urban battles, where hand-held anti-tank grenade launchers are the main tool for fighting tanks. The Ukrainian military also often installs such body kits on light armored vehicles, which proves the effectiveness of the gratings against RPG projectiles.
However, such grilles do not work against Javelins, since a projectile from an American anti-tank missile system flies on the thermal radiation of the tank and hits the target from above. The power of the preliminary charge is enough to destroy the lattice, after which the cumulative charge that burns through the armor comes into play. To divert the Javelina missile from the tank hull, the Belarusian military decided to supplement it with a powerful source of thermal radiation in the form of a stove suspended on a 5-meter metal extension from the T-72 hull.
Whether such a decision will be justified remains to be seen.