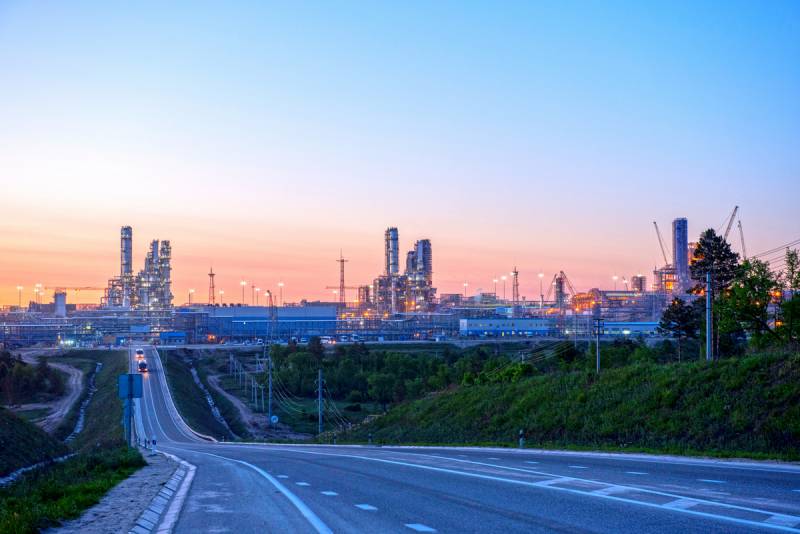 Following the dramatic reduction in Europe's consumption of Russian gas, Gazprom has focused on its own infrastructure and domestic gas production, marketing and storage industry. Thus, according to the holding's report published on the company's official telegram channel, the operating gas reserve in Russian underground storage facilities has reached a historical maximum of 72,662 billion cubic meters.
Of course, this became possible due to a decrease in exports to the EU countries, as well as due to cash
technical
the inability to compensate for foreign supplies by pumping gas to China or by liquefying raw materials and shipping LNG to buyers in India.
Therefore, Gazprom is setting new performance and efficiency records one after another in Russia itself. In addition to the historical maximum filling of UGSFs, the potential maximum daily productivity of Russian UGSFs also increased to 852,4 million cubic meters. This is also a new record in the history of the Russian gas industry, the company said.
As the holding's experts explain, the high level of reserves and productivity of Gazprom's UGSFs makes it possible to quickly raise the required volume of gas from storage facilities in the event of a sharp drop in temperature and an increase in consumption. But the report does not say why the gas will "rise" – gasification in Russia lags behind real demand, and Europe no longer buys raw materials from the Russian Federation in such a volume that such transcendental capacities and production are needed.
But anyway, according to the report, at the meeting of the holding's board it was noted that Gazprom's infrastructure as a whole is ready to handle peak loads and meet the increased winter demand for gas.
Against the backdrop of Europe's stubborn and unjustified refusal of Russian raw materials, it can be predicted with confidence that if the Russian monopolist does not dare to cut production, then new industry gas records will become the most common thing, since the infrastructure tuned for colossal deliveries abroad will simply fill even the largest local storage facilities. fuel.