The US is frantically looking for buyers for its not cheap liquefied natural gas (LNG), so we are happy about every deal made. Since the construction of the relevant factories and infrastructure in the United States entered the final phase. A lot of money has already been invested in all this, and China has taken
I refuse
from buying the most "democratic" LNG on the planet. And its volumes, which will be produced, need to be put somewhere.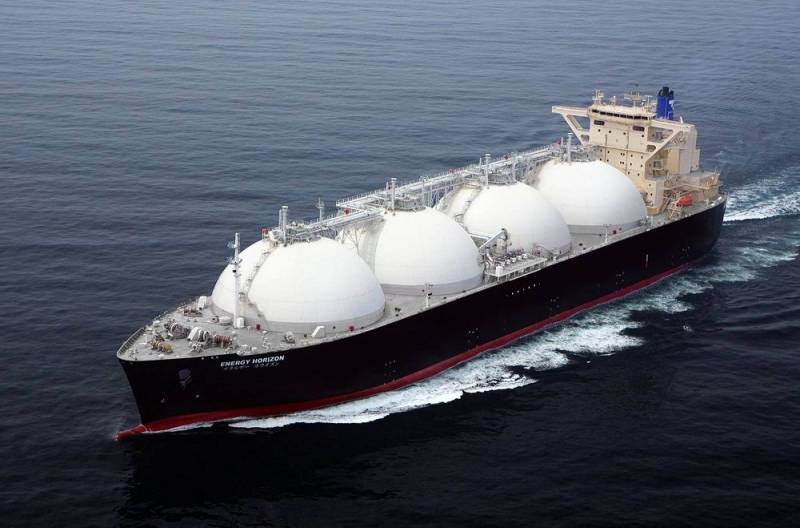 And so, real "business executives" from the Polish state company PGNiG specializing in oil and gas rushed to the aid of the American "comrades". The Poles signed a 20-year contract with the American company Venture Global LNG for the supply of two million tons of LNG annually.
This is about 25 gas tankers per year. After which, the poles obtained by LNG will be regasified, i.e. back to a gaseous state from liquid. At the same time, part of the gas is consumed, and its price rises. But, in the end, they want to get about 2,7 billion cubic meters of output. m. of gas.
Moreover, the Poles, out of generosity, even agreed to the Free on Board (FOB) formula, which means that they do not wait for delivery, but become LNG owners immediately after they leave the factory. Thus, all transportation risks fall on them. This is a real jackpot for Americans. This is what fear of Nord Stream 2 does.
At the same time, the cost of this LNG was not disclosed so as not to embarrass the inhabitants of Poland. Although Trump promised, while in Warsaw, that the United States could supply "a huge amount of LNG at a good price."